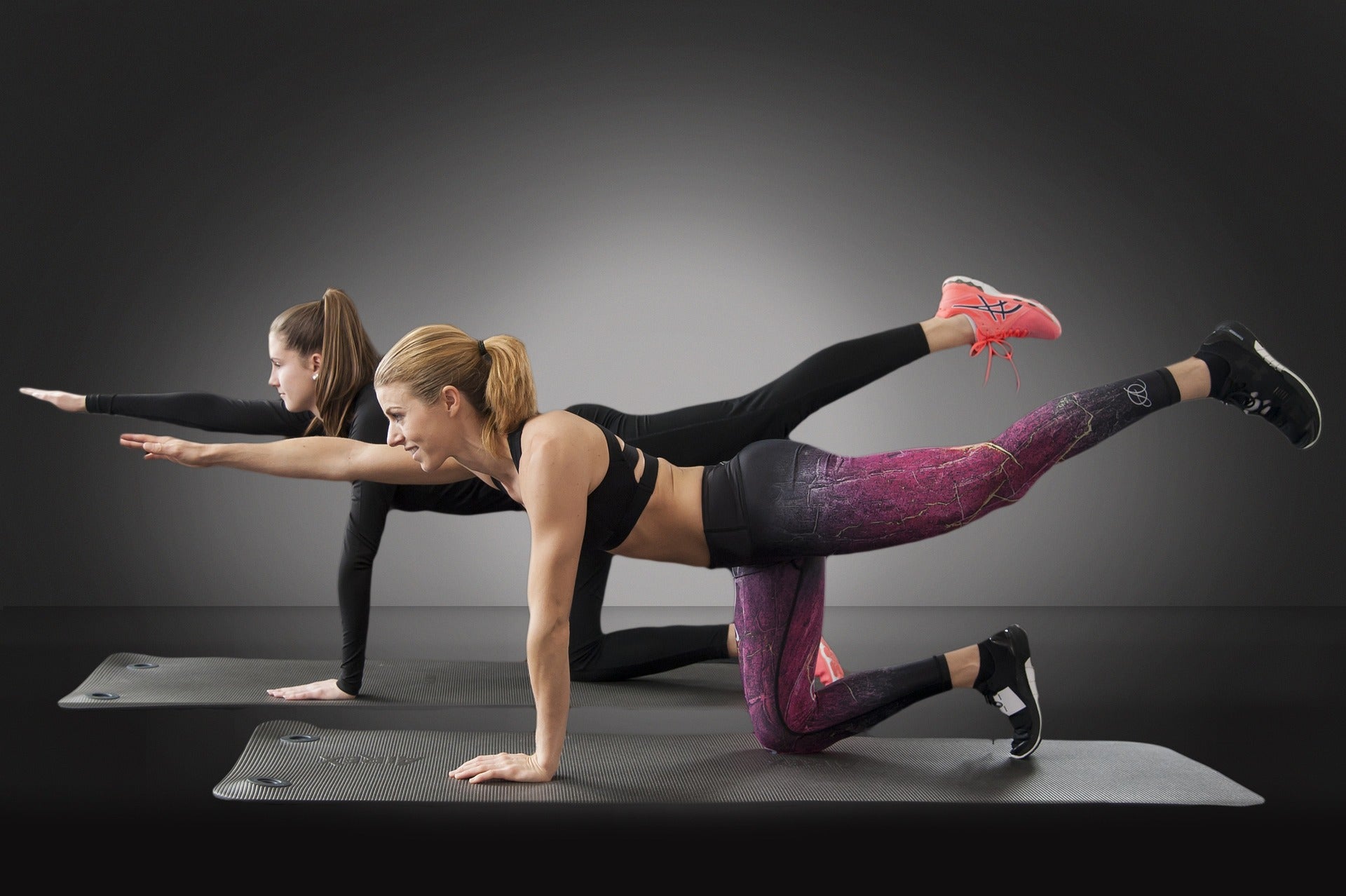 Strap in and Stand Out: The Best Strappy Sports Bras for Your Next Workout
Sports bras come in a wide array of styles. From the super-compressing to the one-strap sports bra, women today have fashionable and practical options. One such option is the strappy sports bra. Multiple straps across the front and back provide an interesting visual contrast while giving superior support. 
Straps can be woven, crisscrossed, or layered for a stylish and expressive look that keeps you comfortable and active. Extra stretchy, moisture-wicking fabric makes these bras practical as well as trendy. Social media, especially Instagram, has been instrumental in helping bolster this fun, flirty style, and helping promote new trends in athleisure wear to the public. 
Why Choose A Strappy Back Sports Bra?
Sports bras have gone from being practical and boring to pairing well with stylish leggings or all-day activewear. A white strappy sports bra can look just as good paired with jeans as under a t-shirt or hoodie, but these newer styles are also pretty and colorful enough to wear in town or when sitting down for a casual lunch. Better yet, they still give you all of the functionality you're looking for when doing yoga, light aerobics, or lifting.
These bras allow you to go from the gym to a music festival without changing your look and are versatile enough to wear all day. Are there contexts where one of these sports bras would be out of place?
Practicality 
The design of these bras is beautiful, but you'll find that most of these offerings are better suited for low-impact activities. They don't work as well for intense, high-energy aerobics, kickboxing, jogging, or sprinting. The multiple straps are aesthetically very cute but tend to take space away from wider, tougher strap offerings. The strappy design also doesn't allow for the level of support you'd need in the most intense scenarios.
Consider the sport or activity you'll be doing. A more traditional sports bra with maximum compression or support would be better for high-impact sports, and even biking lends itself to medium compression. Still, this bra design is a great choice for a walk around town, beach strolls, or yoga. Some styles can double as tank tops, and the color options are modern and vast. 
So what are the best brands out there? Who makes the comfiest, best-looking sports bra with straps?
Fedy Interlok Strappy Sports Bra
The Fedy Interlok Strappy Sports Bra is a beautiful, eye-catching bra that helps complement any outfit while keeping you comfortable. Stay active in style, while our crisscrossed straps help offer the extra support and stretch that you're looking for. Stylish without being over-priced, you'll get an attractive and versatile selection. 
Perfect for medium-impact activities, our sports bra takes "cute" and "pro" to their next levels, offering you a truly functional sports bra that still looks great around town. The mesh cotton-nylon blend gives you excellent breathability and keeps your skin dry all day. Pair this bra with leggings, jeans, or shorts. Available in a variety of colors, and sizes XS through XXL.
Alo Yoga Airlift Double Trouble Bra
We absolutely love the Alo Yoga Airlift Double Trouble! This beautiful black strappy sports bra gives the appearance of being a crop top tank as well as a bra and provides the look of layering without added bulk.
You'll get thoughtful coverage, breathable design, and a sexy, timeless aesthetic that moves with you and keeps you looking beautiful in the studio, gym, or street. It's ideal for low-to-medium impact sports, and flatters every size. Available in black and in sizes XS through L, this bra works great with any outfit.
Gymshark GS Power Sports Bra
The GS Power from Gymshark features defining, flattering straps that accentuate your physique without the bulk that a push-up sports bra would introduce. The creatively placed straps look beautiful and add definition while staying out of your way as you lift, squat, twist, and bend.
Keeping a sports bra strappy and practical can be a design challenge, but Gymshark has given wearers a fashionable and wearable design perfect for light workouts. It comes in an array of great-looking colors like Black, Sage Green, Bright Fuschia, Iceberg Blue, Bright Turquoise, and Cherry Brown. Available in sizes XS through XXL.
Nike Indy Strappy Sports Bra
The Nike Indy comes in a strappy form as well, giving you attractive, feminine straps in the front and the back that allow for extra confidence while looking beautiful. Four straps and a flexible underband give you superior support and coverage while the cutout front and breathable fabrics keep you cool and dry. 
This strappy front sports bra offers the right amount of support for yoga, Pilates, Barre, and walking. Even better, it's made from sustainable, recycled polyester. It comes in Black, Rust/Orange, and Purple/Pink color combos in sizes XS through 2XL. 
UA Seamless Low Long Sports Bra
The Seamless Low Long Sports Bra from Under Armour is a strappy back sports bra is a beautiful, classic bra with delicate, crisscrossed straps in the back for a fashionable and wearable wardrobe staple. It's great for lifting, training, and in-town sightseeing, and breathes great, too. The design is superior, and it works very well for bigger-busted women who need a bit more coverage and support.  
The Seamless Low Long comes in a wide range of colors. Mellow Orange, Black, Glacier Blue, Flamingo, and Classic Blue are just some of the options. In sizes XS to XL, it's built to fit any frame.
Lululemon Ribbed Nulu Strappy Yoga Bra
The Ribbed Nulu Strappy Yoga Bra was specifically designed with yoga in mind and is exceptionally strappy in some creative ways. The rear straps have a visually pleasing contrast, while the lower band partitions off into a strap of its own, creating a look that's wholly unique, and beautiful. 
The light support of this Lululemon sports bra is perfect for lower-impact activities, while the cute cutouts make it breathable as well as stylish. It pairs just as well with jeans as it does with yoga pants, and can be worn around town easily. It comes in Java, Sunny Coral, Magenta Purple, and Black as color options and in 2 through 14 in size.  
Final Thoughts 
Strappy sports bras are stylish and cute; they also work great for low-impact activities or everyday wear. The top name brands in sportswear offer fashionable and well-made options that look great in any context and wear comfortably all day.
You'll want to avoid these bras for high-impact activities, but they'll serve you well and look amazing in the yoga studio, or on the beach. The range of styles and strap configurations is considerable, so choose a style that is comfortable for you, and pairs well with the rest of your wardrobe.