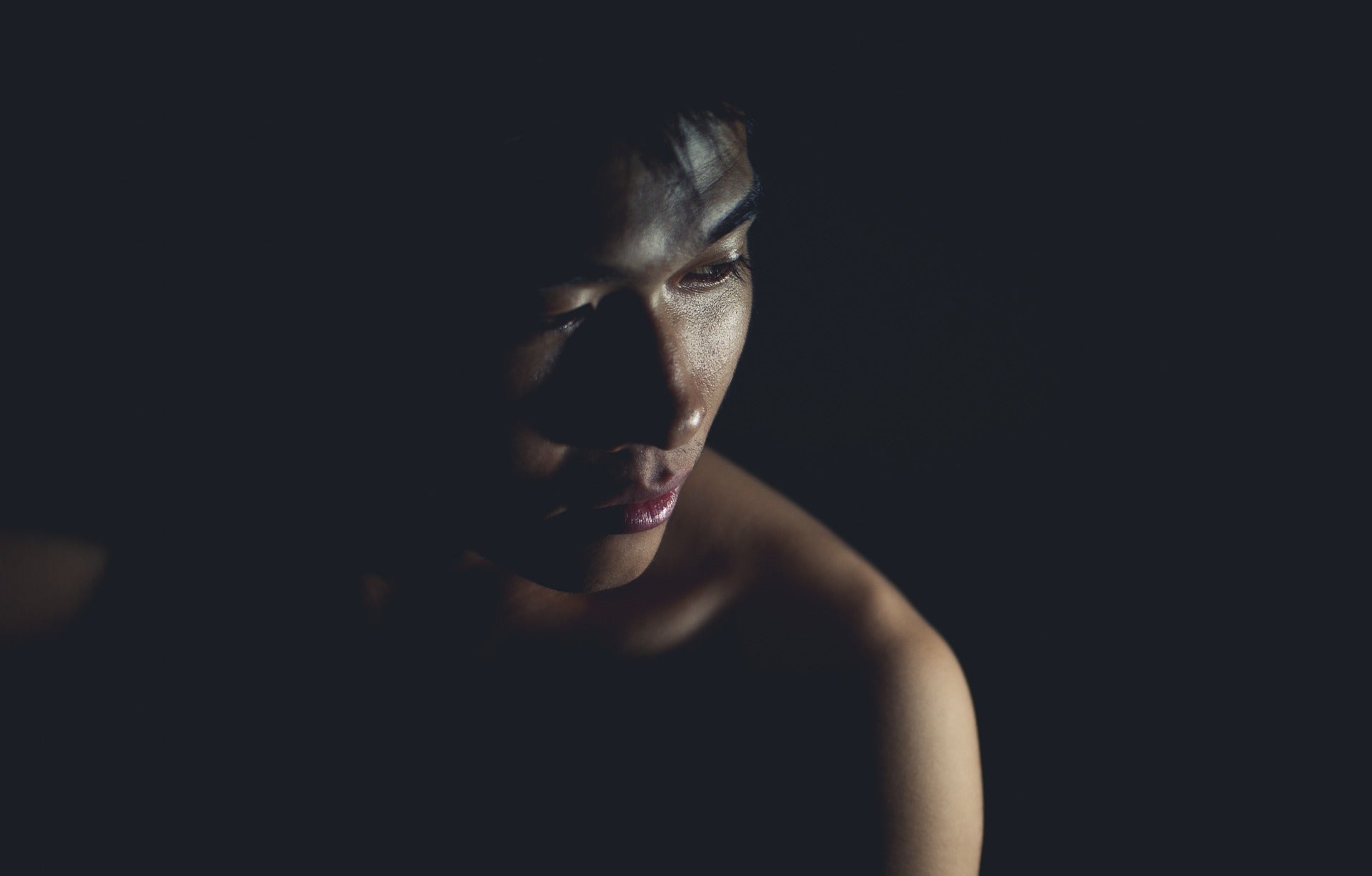 Get Fit in Style : The Top 6 One-Shoulder Sports Bras
Sports bras are a staple in every active woman's wardrobe. They provide support, comfort, and functionality when exercising, and come in a range of styles to handle everything from strolling to weight training. But in years past sports bras all tended to look alike. Basically, underwear meets gym sock. Color options? Gray and white. Style options?  Nope. 
This is happily changing now, and a wide range of beautiful, surprising, and complimentary styles of sports bras now exist that marries functionality with fashion for a look that can be worn just about anywhere. The one-shoulder sports bra is a great example of this.
What Makes One Shoulder Sports Tops Special? 
These one-shoulder sports bras are eye-catching and beautiful, and give a nod to both asymmetrical streetwear and the sari-inspired looks of modern high fashion. They provide greater freedom of movement while giving enough coverage for all low-impact and some medium-impact sports. 
Is there anyone this style is not ideal for? Women with fuller figures of bigger chests may want to consider a double-strap sports bra, at least for high-impact routines like kickboxing and running. The one-strap sports bra provides light upper body support, but some female athletes may still prefer the added security of a traditional design. 
Still, if you'd like to try this style for activities like biking, yoga, or pilates you might find that it becomes your new favorite workout item. Let's introduce you to the top 5 one-shoulder sports bras on the market today.
Lululemon Black One Shoulder Sports Bra
The Asymmetrical Nulu Yoga Bra is a unique, stylish offering from Lululemon that combines a feminine, novel design with classic sports bra practicality. It's a truly beautiful look that provides light support for activities like yoga, gentle aerobics, and sightseeing around town.
The keyhole design in the back provides added ventilation, while the added lycra weave gives you extra stretchiness, mobility, and comfort. Suitable for A or B-cup-sized women, this sports bra works great in any warm climate. You'll stay cool and dry thanks to moisture-wicking specially blended fabric, and the color range is truly flattering. Choose from Black, Pomegranate, White, and Pink Peony.   
Fedy Flex One Shoulder Sports Bra
Looking for something trendy yet lightly supportive? The Flex-One shoulder sports bra is beautiful and flexible, and wears just as well at the beach as in the yoga studio. Made of a flattering and durable blend of spandex and nylon materials, this asymmetrical sports bra gives you light support for yoga, walking, and sightseeing.
Our Fedy one-shoulder sports bra stands out for its durability, quality, and versatility no matter where your day takes you. We aim to get you the best of modern style and truly useful and high-quality sportswear, and our one-shoulder sports bra delivers both. Choose from a variety of complimentary colors, and from our sizes XS through XXL to keep you moving and looking great all day.
Gymshark WTFlex Seamless One-Shoulder Sports Bra
The WTFlex from Gymshark is a comfortable, beautiful offering that allows fuller-figured women the experience of a high-quality one-strap sports bra that provides excellent coverage and support. Available in sizes XS through XXL, the WTFlex has removable cups and is made of a Nylon blend to help keep you mobile and comfortable. It's our top choice for full-figured women looking for a flattering and practical sports bra. 
The WTFlex is a bit more delicate than similar garments, so take care to wash with your delicates, not your hoodies. Suitable for low-impact aerobics or exercises, this garment comes in Black or Currant Pink.
Nike Pro Swoosh Asymmetrical Sports Bra
The Nike Pro Swoosh Asymmetrical Sports Bra squeaks into the top 5, though it's a bit of a cheat. It offers wearers the look of a single-strap bra with the benefits of two straps, providing better support for medium-impact sports and aerobics. 
You'll get a beautiful and practical sports bra that holds up well in a variety of conditions, keeps you dry, and supports you where you need it most. It's also made of sustainable materials, comes in sizes XS through 2XL, and looks striking in Pro Green, Dark Red, or Black. The secondary cheater strap gives some interesting color contrast and compliments the modern-yet-timeless look of this bra. 
Alo Yoga Peak Bra
The Peak Bra from Alo Yoga gives you a comfortable, strappy garment that looks just as great in the club as it does at the gym. The supportive band and stretchy fabric make this a great choice for yoga or Summer outings, while the cutout details allow for greater airflow and help keep you cool.
Available in XS through L in size and in Black, the Peak Bra is meant to be versatile, beautiful, practical, and a little sexy, too. The cutout design pairs well with the higher neckline, giving you a daring mix of coverage and skin that wears well in any casual environment. 
Ryderwear Excel Seamless One-Shoulder Sports Bra
The Excel One Shoulder from Ryderwear is a classic, insane comfy sports bra that gives you medium support, extreme stretch, and freedom of movement. The balanced blend of Nylon, Polyester, and Spandex keeps you stretching and moving while the ribbed waistband helps you stay confident through every squat and lift.
The aesthetic of this sports bra is more classic, featuring pleasant colors like Grey, Lavender, Mocha, Black, and Moss. You'll get a distraction-free yet flattering sports bra that movies with you while keeping you covered. It's perfect for light aerobics, lifting, yoga, or training and comes in sizes XS through XL. 
The Perfect One Shoulder Strap Sports Bra Conclusion
One-shoulder sports bras give you the comfort and freedom of movement provided by a sports bra paired with an interesting, modern look. Lululemon, Nike, Gymshark, Alo Yoga, and Ryderware all offer practical and beautiful options. These bras offer superior coverage and can accompany you around town, in the park, or at the gym for a cute, fresh look that moves with you.Looing for other popular sports bras? Check out our racer back bra recommendations.
They're not perfect for everyone or every activity, and women doing high-impact sports like kickboxing or running may wish to opt for the added support and structure of a traditional sports bra. Women with fuller figures may or may not find that the one-strap sports bra gives ample support, though most brands come in larger sizes and all stretch well. The one-shoulder sports bra is a great option for active women seeking something memorable, attractive, and flattering for light-impact practice and everyday casual wear.