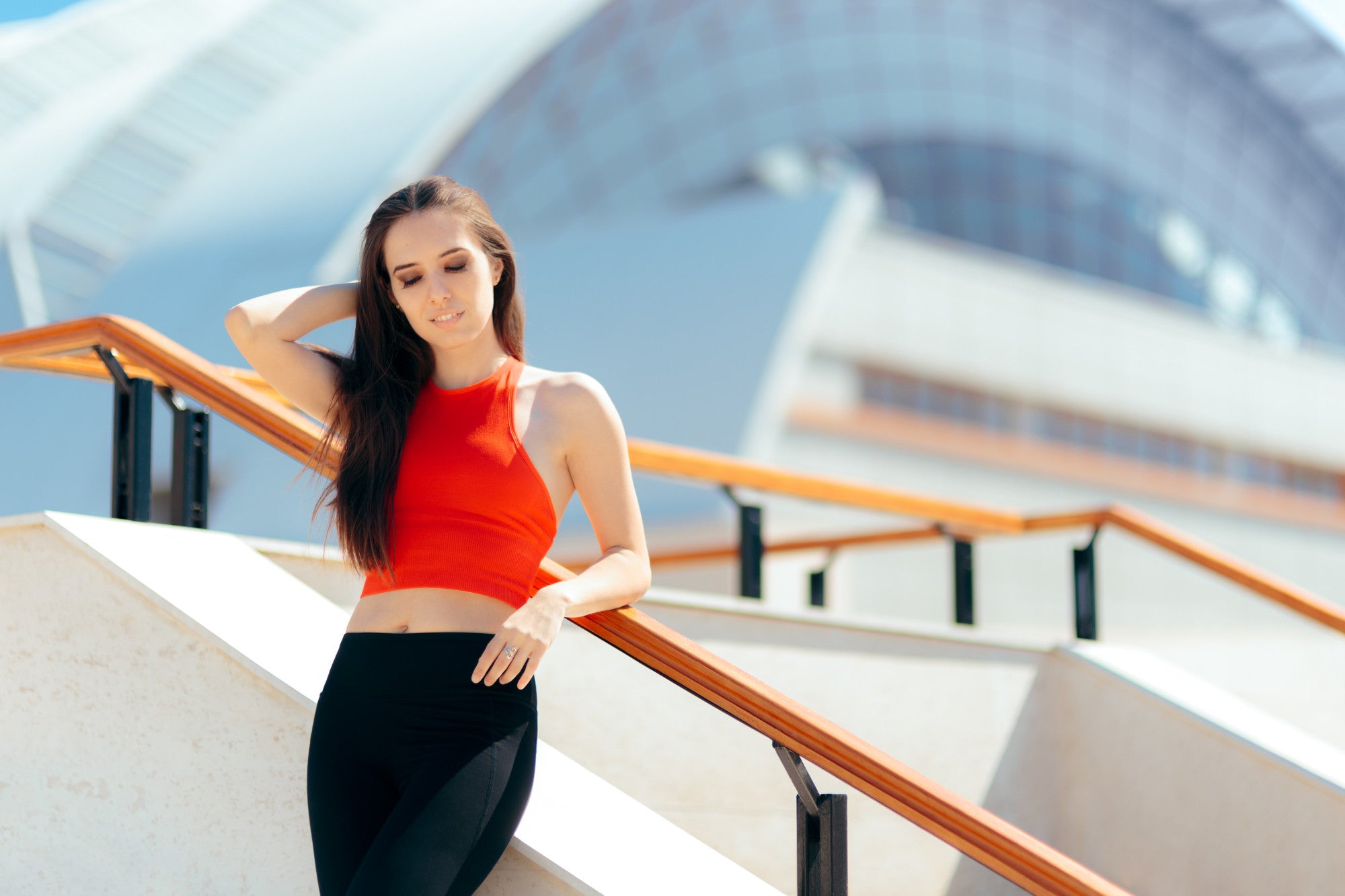 Comfort Never Looked So Good: The Best Athleisure Brands
Athleisure wear made up an estimated 
24% of United States clothing
 sales prior to COVID-19. The Athleisure trend is not slowing down anytime soon. It was hot before Covid-19, but now it's topping the fashion charts. With few people going into work, Athleisure wear is your new best friend. It makes it so easy to transition between activities, that it has become the go-to for both women and men. 
Athleisure style has evolved to mean so much more than just throwing on a pair of leggings. It's a movement, inspired by different styles, colors, and designs. It's now possible to reflect your personal style in your everyday Athleisure wear.
With the overwhelming market, it's hard to figure out what the best Athleisure brands are. Read on to learn about the top athletic brands, thriving in quality and style.
1. FEDY: One of the Best Athleisure Brands with Purpose
Athleisure is about more than being comfortable, it's a fashion choice. It's a choice to be comfortable in your body and feel good about yourself. It's ok to follow the trends, but true fashion is really about being true to yourself.
Being true to yourself is who FEDY, a New York-based company, is all about. FEDY stands for "fuck em' do you."
One of the great things about FEDY is they carry both men's and women's styles. The brand sells sleek, black, and white staples, like hoodies and t-shirts. And let's face it, every wardrobe needs more staples.
FEDY designs its high-impact pieces with creators in mind. If you're a musician, a D.J., or someone out there creating and want to be comfortable while you work, FEDY is a solid choice.
If you want your clothing to mean something, FEDY is the best Athleisure wear for you.
2. Patagonia: Home of the Classics
If you're in the market for a classic fleece pullover, Patagonia is one of the top sellers for a pullover. The Synchilla Snap-T Fleece Pullover is high-quality and comfortable, and it's been around forever. The company also sells vests, leggings, and other pullovers, which are popular items.
Whether you're going hiking, or you're just lounging around the house, Patagonia is one of the athletic brands that you can turn to for a classic look.
3. FP Free People Movement: The Boho Brand 
Most people have heard of Free People, but not everyone realizes that Free People has their own women's Athleisure wear lines.
F.P. Movement is a fashionable women's active brand for those who are into a chic boho look. Leggings, tank tops, and sports bras are some of their most popular items. 
4. Cotton Citizen: For the Tye-Dye Lovers
If you're into tye-dye, you'll be into Cotton Citizen. This American-made brand is known for its different washes, crafting trendy Athleisure wear with an eccentric, tye-dye look. 
If you're looking for colorful pieces, with a unique wash, this might be the brand for you.
5. Alo Yoga: Not Just for the Yogis
Los Angeles company, Alo Yoga, is a solid choice for your yoga workout clothes, but they also have styles that are on-trend for everyday wear. With details like mesh, cutouts, and rips, they have attractive options that can be mixed and matched for all occasions. Check out this article for more everyday wear. 
Many celebrities like Taylor Swift and Kendall Jenner rock Alo Yoga gear.  
6. Unbridled: For Women, By Women
Unbridled, founded in Miami, Florida, was designed to help women thrive. Their style is performance-driven, but it isn't lacking in trendy details.
The brand's motto is being an active participant in your regular life and wearing clothing that helps you achieve that goal.
Some of the items to seek out at Unbridled include sports bras, athletic shorts, and leggings.
7. ADAY: Athleisure to Wear to Work
When the day finally arrives to return to work, there's no need to give up on wearing Athleisure all day, every day. If you're looking for the best Athleisure brands to wear to work, ADAY should be on your shopping list.
ADAY's clothing is all about simplifying your wardrobe, with simple pieces that work well in every season. 
It's also a bonus that many of their pieces are made out of recycled materials.
8. Muttonhead: The Gender-Neutral Choice
This Canada-based company is an excellent choice if you're looking for a gender-neutral Athleisure wear option.
Muttonhead styles are designed to fit all people, no matter your gender, size, or age. The company sells basics like t-shirts, sweatpants, and sweatshirts.
All of Muttonhead's products are fair trade and made in North America.
9. IVL Collective: Fun and Flirty Women's Athleisure Wear
IVL is becoming known as one of the top women's active brands. If you're looking for high-quality leggings and a sports bra, IVL Collective is a great choice. 
This Athleisure wear is filled with bright colors, and cute cuts, like a unique scalloped design.
10. P.E Nation: Social Media's Favorite Athleisure Wear
This chic and urban Australian brand is all over social media right now. Their designs are retro-inspired, and their top items are leggings and sports bras. 
If you want the Athleisure wear that's a favorite of the Kardashian-Jenners, this is it.
Dress to Be Your Best Self
Now that you know all about the best Athleisure brands, all that's left to do is order the styles that match your unique style. The most important thing is to remember to do you. Wear what makes you comfortable and feel ready to conquer the world as your best self.
Contact us if you have any questions about our brand. We'd love to hear from you.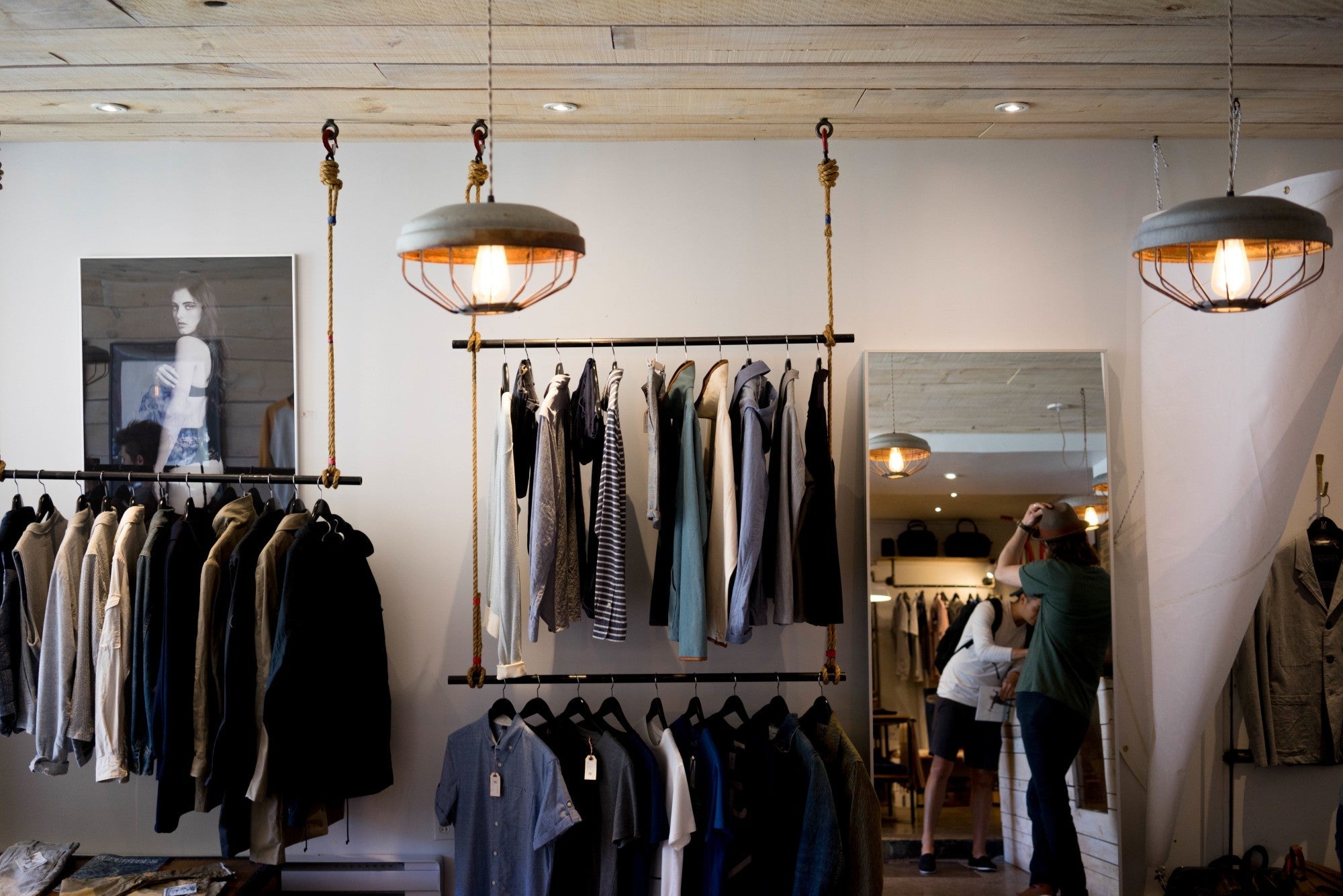 10 Male Clothing Trends for 2020
Menswear is one of the most promising fields of fashion, growing faster than the women's fashion market. While women's fashion is still bringing in more money as a whole, menswear is on the path t...
Read more