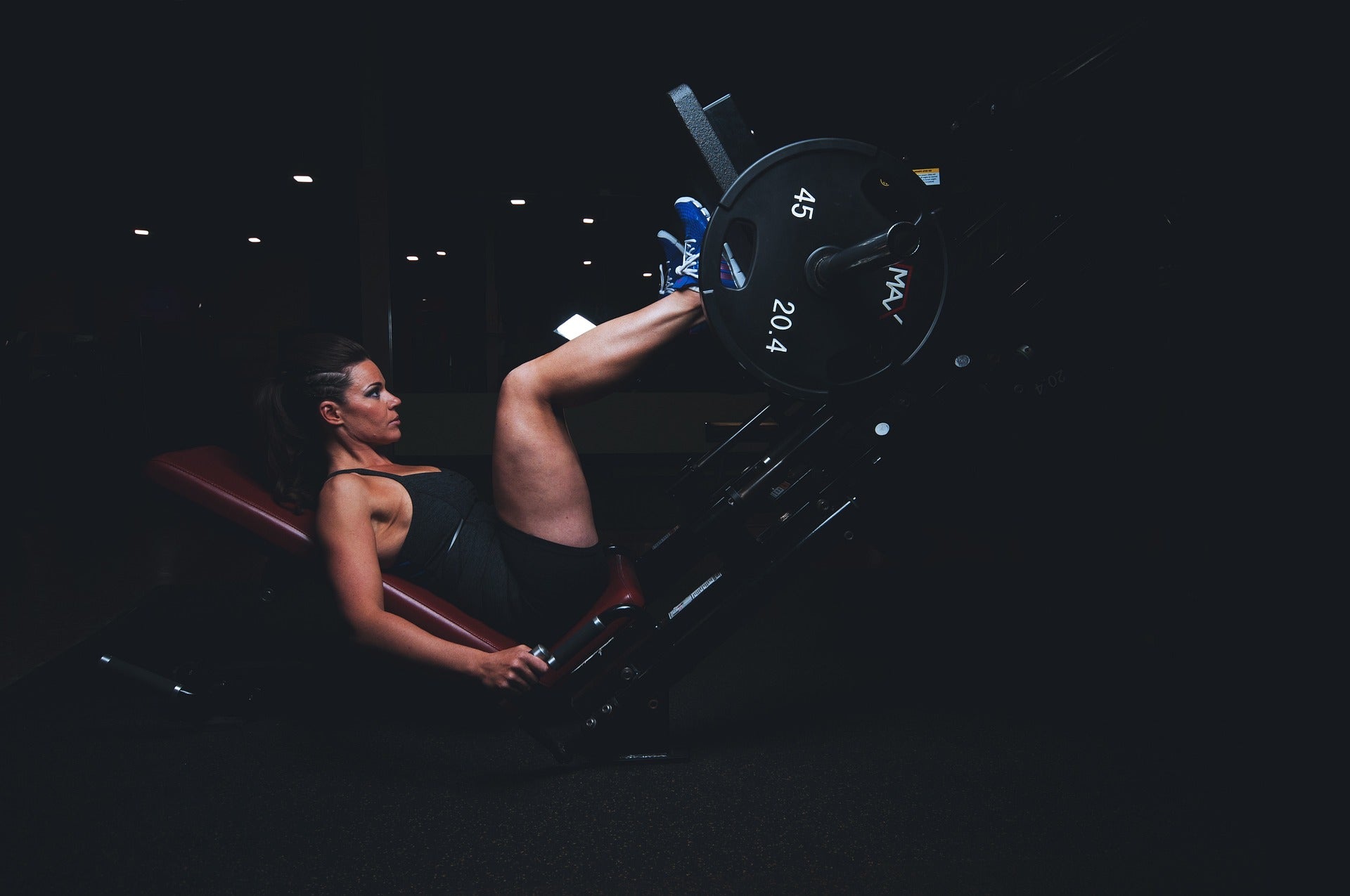 Flow in Comfort: The Best Wide Leg Yoga Pants of 2023
If you're looking for some comfortable, flattering yoga gear, there are almost countless selections and styles to choose from. One of the hottest new styles is wide leg yoga pants. A contrast to the traditional skin-tight yoga legging, these wider pants have the added advantage of being wearable in more places.
Tight leggings may or may not be appropriate when you're around town, but a pair of looser yoga pants look great at the studio, in shops, or  a sit-down restaurant. They're also excellent for those who want a little more room and better airflow as they work out. Unsure if your right for a these stlyish pair of pants, check out our sizing chart? 
What Should You Look For With Wide Leg Yoga Pants?
You'll want to make sure the pants are made of a high-quality fiber that stretches where you need it and offers the right amount of support. The waistband should be comfortable while staying in place, and the fabric shouldn't be transparent, threadbare, or too thin. 
How long do you want these yoga pants to be? Many women like the appearance of ankle-length pants, but wide legged cropped yoga pants also exist, allowing you to enjoy the length of a carpi and the softness of yoga fabric. Make sure your pants aren't too long in the leg; you don't want to trip over the hem and the length should look good with shoes. 
Plus size wide leg yoga pants are also a great option for women with bigger thighs and middles. They move with you, keep you comfortable, and won't chafe or irritate your skin. Many bigger women prefer wide-leg pants for reduced friction and stretchy softness. 
If you're pregnant or prefer a bit more modesty when you dress, these pants are great for yoga or everyday activities. They even wear well as everyday gear, and the flow and stretch are flattering and wearable for every body type.
When Shouldn't You Wear Wide Leg Pants? 
Wider yoga pants are super comfy, but they're not great for all activities. The legs make them unsafe for biking, as there's more flowy fabric that could get caught in gears. You also may find that they get in the way a bit during hiking or other medium-impact activities. 
They also tend not to be as great at drawing moisture away from the body, and the added coverage makes them less suitable for high-intensity activities where you're bound to sweat more. They do make a great companion around town, however, and are a great buy if you need them for yoga, Pilates, sightseeing, or relaxing. 
So what are the best options for these wider yoga pants on the market? Let's look at our top picks below, and see what each offers. 
Alo Yoga High-Waist Trouser Wide Leg Pant
The High-Waist Trouser from Aloyoga is buttery soft, versatile and roomy, and is made from a super-soft brushed terry material. They come with added side pockets, a generous waistband, and a casual look that blends well in any environment. 
The faux-welt pockets allow these yoga pants to shine even in a casual office setting, and the added flow and length of these pants make them perfect for summer, spring, or fall. Available in Black or Espresso and sizes XXS through L.  
Beyond Yoga Spacedye Retro Cropped Pant
Looking for yoga pants that look beautiful anywhere? The Spacedye Retro Cropped Pant from Beyond Yoga has a casual, feminine vibe and a 70s flare. The high waistband and super soft "spacedye" material keep you comfortable and moving all day. The polyester / elastane blend is stretchy and wears great, with UV protection woven in. 
Available in Black, Chai, and Flower Blue Heather and sizes XS through XL, this beautiful, chic, retro pair of pants are sure to be in style and look great for years to come. 
Old Navy PowerChill Wide-Leg Yoga Pants
Old Navy is always a great value, and their PowerChill Wide Leg Yoga Pants are a comfy, affordable option that looks great, and come in a wide range of colors. This option is also perfect for bigger women, as Old Navy offers a wide range of sizes to cradle and complement any figure. 
The higher waistband is ideal for those women who want a little bit more support and coverage, too. Available in Forest Shade, Black Jack, Carbon, Volcanic Glass, Rainy Season, and Icelandic Mineral and sizes XS through 4XL. 
Athleta Elation Wide Leg Pant
Athleta is great with yoga wear, and their Elation Wide Leg Pant is both roomy and supportive where it counts. Your tush and thighs will get a lift and hugging support without feeling tight or constricting, and the gentle flare of the legs look beautiful with any top. 
The nylon / lycra blend is easy to care for, durable, and stretchy, while the quick-drying fabric is ideal for yoga and for more intense sports. Available in Black and Damask Mauve and sizes XXS through 3X.
Prana Unwind Lounge Pant 
Looking for something beautiful, comfy, and omigosh-it's-so-soft-I'm-gonna-die plush? The Prana Unwind Lounge Pant takes casual athleisure to the next level. The self-lined wide waistband with drawstring makes adjusting these pants super easy, and the front pockets make storing keys or a phone simple. 
These pants are fair-trade manufactured from recycled materials and responsibly sourced natural fibers. They come in Oatmeal Heather, Charcoal Heather, and Nautical Heather and sizes XS through XL. 
Final Thoughts
Wide leg yoga pants are a comfy, versatile, beautiful addition to any active women's wardrobe. They wear just as well in the studio as around town, and the combination of coverage and flow allows you to wear them in cool or warm weather.
They're not safe for biking in, however, as the extra fabric could get stuck in bike gears. Skip them for high-impact aerobics, too, and for hiking. Still, wide-leg yoga pants are easy to wear, soft, and can even do double-duty in the office as well as the yoga studio. 
Look for durable materials, soft fabrics, supporting waistbands that stay in place, and a length that meets your needs. They're a great option to stay comfortable, boost body image, and love what you're wearing no matter where you are.