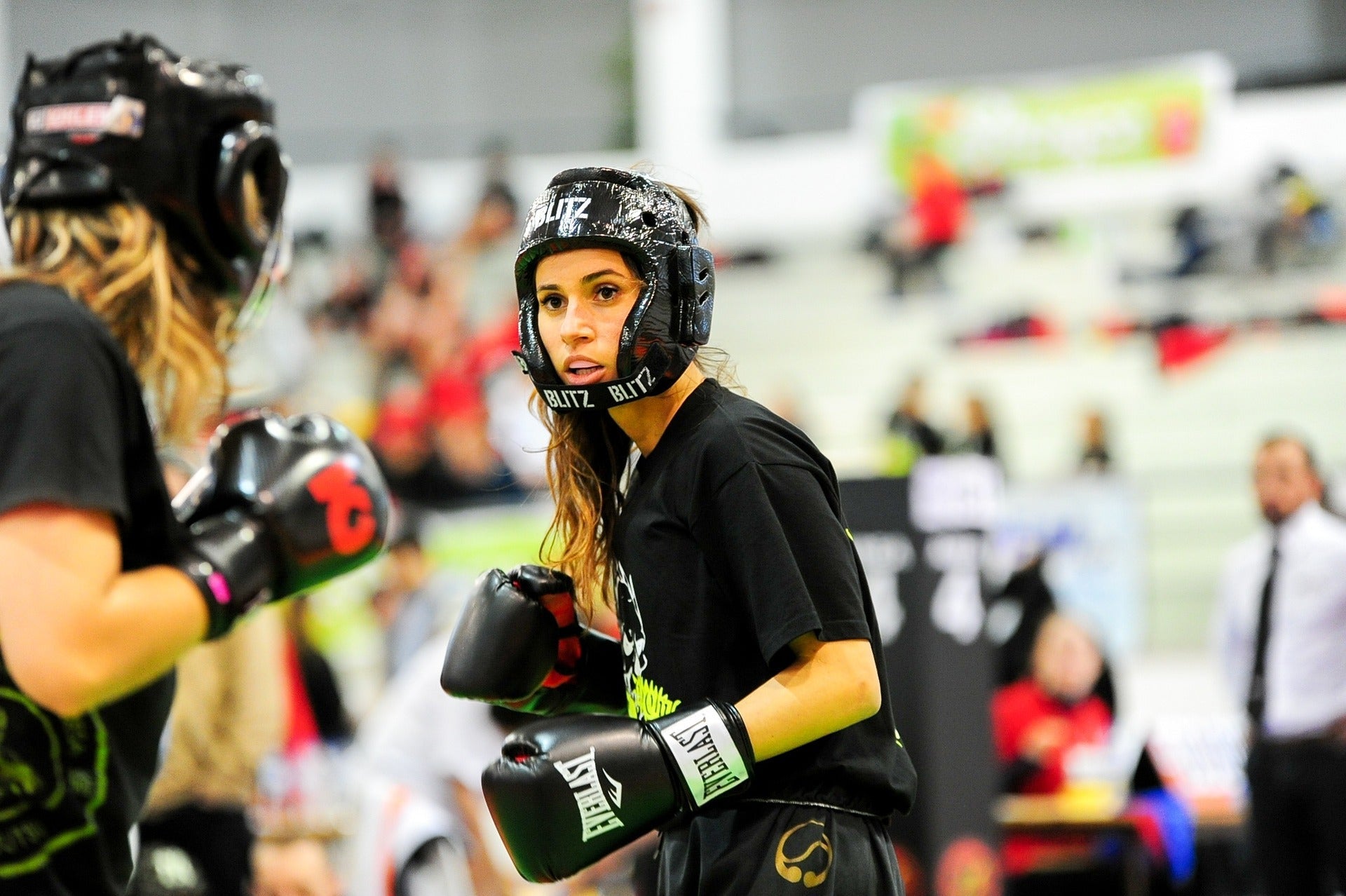 Top Picks: Best Spats Shorts for Female Combat Athletes
Training in combat sports and mixed martial arts is no joke, and you need some serious, stretchy, high-quality athletic gear to help you feel your best as you train. What are spats shorts? Skin-tight, opaque and stretchy, spats shorts are specially designed to move and flex with you, as well as reduce chafing and discomfort during intense activities. They compress as they lift, and are both rugged and lightweight. 
Your skin can breathe better while your pelvic region gets the support and compression that you need to perform your best, and workout with confidence. Ideal for martial arts like jujitsu, biking, mixed martial arts, and bodybuilding, they're a must for any active woman. So what should you look for when buying a pair? 
What Should I Look for When Buying Spats Shorts?
You'll want to select a pair of spats shorts that have the right material for the job. You'll need a fabric that is high-quality, durable, looks good, and keeps you dry as you work out. Moisture-wicking fabrics are important here, and you also need a good mix of stretch and strength. Some shorts also use special anti-microbial materials to help cut down on odor and bacterial growth. 
You'll also want to get a pair of spats shorts that deliver compression where you need it. Increased compression means increased blood flow, better muscle health, and increased oxygenation of your body as you move. Keep compression moderate yet comfortable. You still need to be able to move freely, kick, flex, and squat. 
What kind of design do you want? Traditionally, women's spat shorts tended to come in muted colors like black or gray, though as more women embrace and excel in mixed martial arts, patterns and colors are getting bolder. Choose a color or pattern that matches your sports bra, style, gear, and aesthetic, or go for something more somber.  
You'll also want to go for a pair of spat shorts that are durable and fit you well. Double-stitching is always helpful, as are high-quality fabrics from trusted sports brands. Read all descriptions of the item you're purchasing to make sure that the quality of the material is high enough to stand up to combat sports and martial arts. 
Go for spats designed for a woman's body, and take note of what reviews are saying about the item. Do the shorts tend to run small or run large? Do the shorts offer the support, compression, and comfort that you need to work out? Your spats should fit snugly, but not restrict blood flow, hurt, or cause discomfort. 
Finally, look at the price. What price range are you able to work within? A good, high-quality pair of spat shorts will often cost a bit more, but they're also likely to last you longer, and not wear out as quickly. You can spend the same amount on three or four cheap, low-quality garments that last you a month or two as you can on one pair of really well-made shorts. 
So, let's take a look at the best women's spat shorts on the market. What do they offer, and how do they stand out? 
Gaidama Avant Garde Competition Length Compression Shorts
These high-quality Avant Garde Compression Shorts from Gaidama provide excellent four-way stretch compression. These spat shorts are meant to be grappled in and would serve you well during training or a match. The flat lock stitching is reinforced for excellent durability, and the shorts feature built-in moisture-wicking fabrics that stay close to your skin and keep you dry. 
Built especially for a woman's body, you'll look beautiful and dignified, and get all of the compression and support that you need. Available in Black and sizes XS through 3X.
Alo Yoga Warrior Compression Shorts
The Warrior Compression Shorts from Alo Yoga is an excellent choice for biking, workouts, and any intense activity where you need more support and high-quality fabrics. The nylon spandex blend with flat-seam sewing gives you a super stretchy garment that can last you on the trail or in the gym. The fabric is designed to reduce odor and keep you dry, while the soft nylon Jersey keeps you comfortable.
An inseam gusset panel helps you move and work out without discomfort, and the simple style of these spat shorts pair well with any outfit. Available in Black or Gray and sizes S through 2XL.  
Title IX Catalena Training Shorts
Title IX is passionate about practical and beautiful women's activewear, and their Catalena Training Pants are a fantastic choice. The extra wide, supporting waistband helps keep you comfortable, while the polyester and spandex blend moves with you all day. 
The high waistband gives you added coverage and makes these shorts ideal for a wide range of body types. With fantastic lift and compression, these shorts are soft and durable, and include antibacterial materials to help you stay fresh on the trail or during a match. Available in Raspberry and sizes XS through L. 
Virus Intl Embark Shorts
The Embark Shorts from Virus is an especially well-made and stylish option that keeps you compressed while staying dry and comfortable. Their unique Bio-Polyform fabric moves with you, draws moisture away from the skin, and offers superior durability for years of kickboxing, running, grappling, and lifting. 
The convenient side pockets allow you to take a few items with you if need be, and the fit is snug without being uncomfortable. Available in Black and sizes XS through XXL, these are comfortable, flattering shorts that keep you on-task while looking great in the process. 
Tatami Ladies' Peak Compression Shorts
The Peak Compression Shorts by Tatami is a minimalist, beautiful option that gives you plenty of stretch, durability, and quality as you work out. Made of a thick, strong polyester and spandex blend, these shorts will lift and support, stay in place, and allow you to move, kick, and grapple with ease. 
They're minimally branded and look great with any top, and move with you. Customers appreciate the stay-in-place design while lauding their comfort and softness. The wide waistband works well for diverse body types, too. Available in Black and sizes S through XL.  
Final Thoughts
Spat shorts are a must-have for any woman into combat training or martial arts, but they work just as well on the bike trail or while lifting. Look for durable fabrics, excellent support and lift, opaque coverage, and wide waistbands for added comfort and compression.
Make sure your spats are designed to help keep you comfortable and dry while improving blood flow and oxygenation. They should be snug, but not painful to wear. Finally, make sure your spat shorts allow for a full range of motion, and buy a size that provides stretch, softness, and moisture-wicking capabilities. They're a great item to have in your wardrobe, and a good pair can last for years of training.