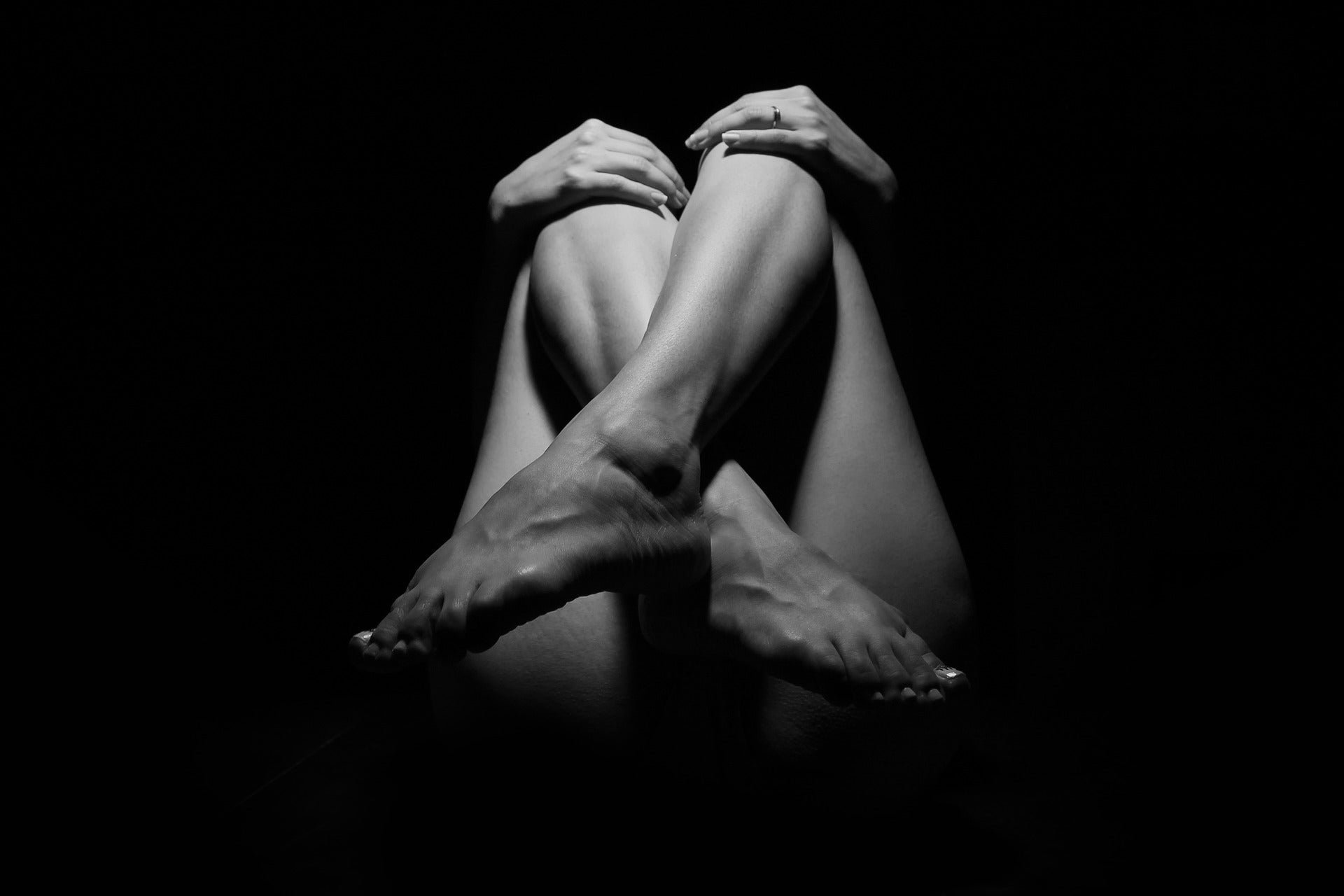 From Yoga to Work: Versatile Leggings for Women with Big Thighs
Leggings made a comeback in the 2000's and have never really faded away. They're versatile, stretchy, fun to wear, and pair nicely with most outfits. But what kind of leggings should you be looking for if you're a woman with large thighs? What are the best leggings for women with big thighs, and what components should you be watching for when shopping for them?
Fabric 
The first element to consider when shopping for leggings is the fabric or material the item is made from. Make sure that the material you choose is stretchy and breathes well, so that it fits comfortably around your midsection and upper legs.  
You'll want to avoid fabrics like denim or corduroy and look instead for spandex, nylon, and polyester or blends thereof. You'll find these fabrics are lightweight, elastic, and conform comfortably to your figure. Don't be shy about touching, gently tugging, and trying on leggings in the store to get a good sense of what's comfortable, and what fits. 
Finally, make sure the fabric is elastic and yet durable enough to stand up to stretching, bending, walking, and kneeling. If you can see through the fabric or see your hand through the material, the leggings are too flimsy, and should be passed up. 
Waistband
The waistband will also go a long way towards ensuring that your leggings are cozy and wear well all day. Look for higher waistbands that give you body room to move and tend to compliment fuller figures.  
Make sure your leggings fit well and allow for a full range of motion, while staying snugly in place. For maximum comfort and mobility, consider leggings with a gusseted crotch. This will give your lower body plenty of freedom of movement while avoiding uncomfortable bunching and chaffing. You'll also be able to wear your leggings more like everyday  pants than uncomfortable tights.  
So which brands and styles should you be on the lookout for? Let's take a look at the best options out there that fit your body type, while being durable and fun to wear. 
Nike Women's Pro Cool Training Tights 
Nike is one of those brands that does comfort, versatility, and durability very well, in one garment. These leggings offer fantastic build quality while being incredibly soft, comfortable, and easy to wear all day. Designed for workout sessions, these leggings are tough enough to handle a full day or work, a jog around the city, or a day of running errands. 
They come in a wide variety of colors and are generous around the midsection while boasting a stay-in-place waistband and excellent lower body support. Some styles also come with pockets, making them ideal for everyday wear. 
Old Navy High-Waisted Elevate Compression Leggings 
Nothing screams "comfy" like Old Navy. The brand offers a wide range of buttery soft, well-made, casual leggings that compliment and lift the stomach and rear end while being functional and breathable. Featuring moisture-wicking fabric and a range of fun patterns and colors, Old Navy's High Waisted Elevate Compression Leggings are perfect for fuller figures that need support and high-performance.  
Lululemon Align Pant II
We love the colors! Seriously, no one does color like Lululemon, and their Align Pant II leggings are beautiful, and give excellent support around the midsection. They're designed for yoga, and stretch, breathe, and flex beautifully, while being sturdy, stylish, and practical for everyday wear. You'll love the quality and softness of the fabric, as well as the wonderful range of colors and patterns to suit your every mood. 
Now that you've got a beautiful pair of new leggings, how can you wear them comfortably? Can chafing and discomfort be prevented, even with a fuller figure? 
How Can Thick Thigh Girls Prevent Chafing?
If you're a bigger-framed woman, chafing can be a painful and annoying problem. Preventing chafing often comes down to finding the right leggings that move with and support your body. You'll want to make sure that your leggings are roomy, fit well, and keep sweat away from your skin.
Look for moisture-wicking materials and flat seams to reduce friction and keep your skin nice and cool. Make sure your leggings are stretchy and ample enough to keep you comfortable, while allowing for a full range of day-to-day motions. We recommend leggings meant for yoga and jogging, as these offerings tend to be mobility-friendly and sweat resistant. 
You can also apply a product like talcum powder or baby powder to your thighs to help keep them dry and protect skin from friction. Be sure to wear breathable, natural cotton underwear as well, to give your skin an extra layer of protection from rubbing and irritation. Choose underwear with a high waistband, and avoid synthetic fabrics next to sensitive skin.
Another helpful tip to avoid chafing? Stay hydrated! The more water you drink the better hydrated your skin will be. Well-hydrated skin is less sensitive to friction, stretches and moves easier, and handles sweat better. Make sure to stay moving during the day, especially if you find yourself sitting for extended periods. This will allow your skin to breathe a bit, and stay cooler.  
Styling Tips for Small Waist Big Thighs 
How can a woman with bigger legs ensure that she's looking beautiful as well as comfy? You'll want to go for leggings that are long, and reach down to the ankles or the mid-calf. These will help your legs look longer and slimmer, while giving you better support.
Make sure to pair your leggings with a longer tunic top or cardigan to help balance out your look, and cover up your hips and bottom. This will create a more stylish, complimentary look while giving you a bit more privacy and coverage. 
Experiment with different colors and patterns to find the best look for you. Many modern leggings come in a pleasing array of styles, meaning you can pair them with any top for a professional, fun aesthetic. Smaller, daintier patterns and darker colors tend to be slimming, while shoes like ankle boots, heels, and wedges can further compliment your figure and seemingly narrow your legs. 
Belts that cinch at the waist as opposed to hips can help even out your look, while high-waisted leggings give you the best coverage and support possible. Make sure that the fabric you've chosen works well with your outfit, while keeping you comfortable and mobile. 
Common Questions About Thick Thigh Yoga Pants
Q : Will leggings make my thighs look bigger?
A : Not at all! Leggings can have a slimming and complimentary effect if you've chosen a supportive and stretchy fabric. We also recommend smaller patterns and darker colors, as these tend to draw the eyes upwards, and flatter the legs. 
Q : What length of leggings should I choose?
A : Go for leggings that are ankle-length or mid-calf length. These will help elongate your legs as well as provide a slimming effect visually. 
Q : How do I prevent chafing when wearing leggings?
A : Choose a moisture-wicking fabric, as well as leggings that give your skin enough space to breathe. Make sure to wear underwear of a natural cotton fabric, and consider baby powder to help prevent excessive sweating and discomfort. 
Q: How can I style leggings?
A : Choose a color and a pattern that compliments your figure, and your outfit. Don't be afraid to try out different styles, and create your own unique look. Pair your leggings with a longer tunic top or a cardigan for extra coverage, and a more professional, stylish look.
If you go for a belt, make sure it ties at the waist rather than the hips for a flattering look, and pair your leggings with heels, ankle boots, and wedges for a slimmer and more beautiful silhouette. 
Q : How do I choose the right size leggings?
A : Make sure your leggings are stretchy and roomy, and that the fabric quality is durable enough for everyday wear. Try on your leggings before buying them, and consider leggings with a roomier crotch area for maximum comfort and mobility. A high waisted set of leggings will also go a long way to help keep you comfortable at work or at home. 
Q : Can I wear my leggings to work?
A : Absolutely! Leggings have gone from being exercise-wear to being a versatile and professional option for working women. Just make sure you choose leggings that sport a muted color and conservative patterns (leave your Hello Kitty leggings at home. We know they're cute, but they're just not right for the office), and pair your leggings with a longer top for greater professionalism and modesty. 
Q : How do I care for my leggings to make them last longer?
A : To keep your leggings 
lasting a long time
and looking beautiful, follow all care instructions on the garment's label, and avoid using fabric softener or bleach, as these can damage leggings. Hang dry rather than machine dry to prevent shrinkage, and try to avoid rough-and-tumble outdoor activities in your leggings; if you need to haul away brush, rope a calf, or climb a fence, jeans would be better.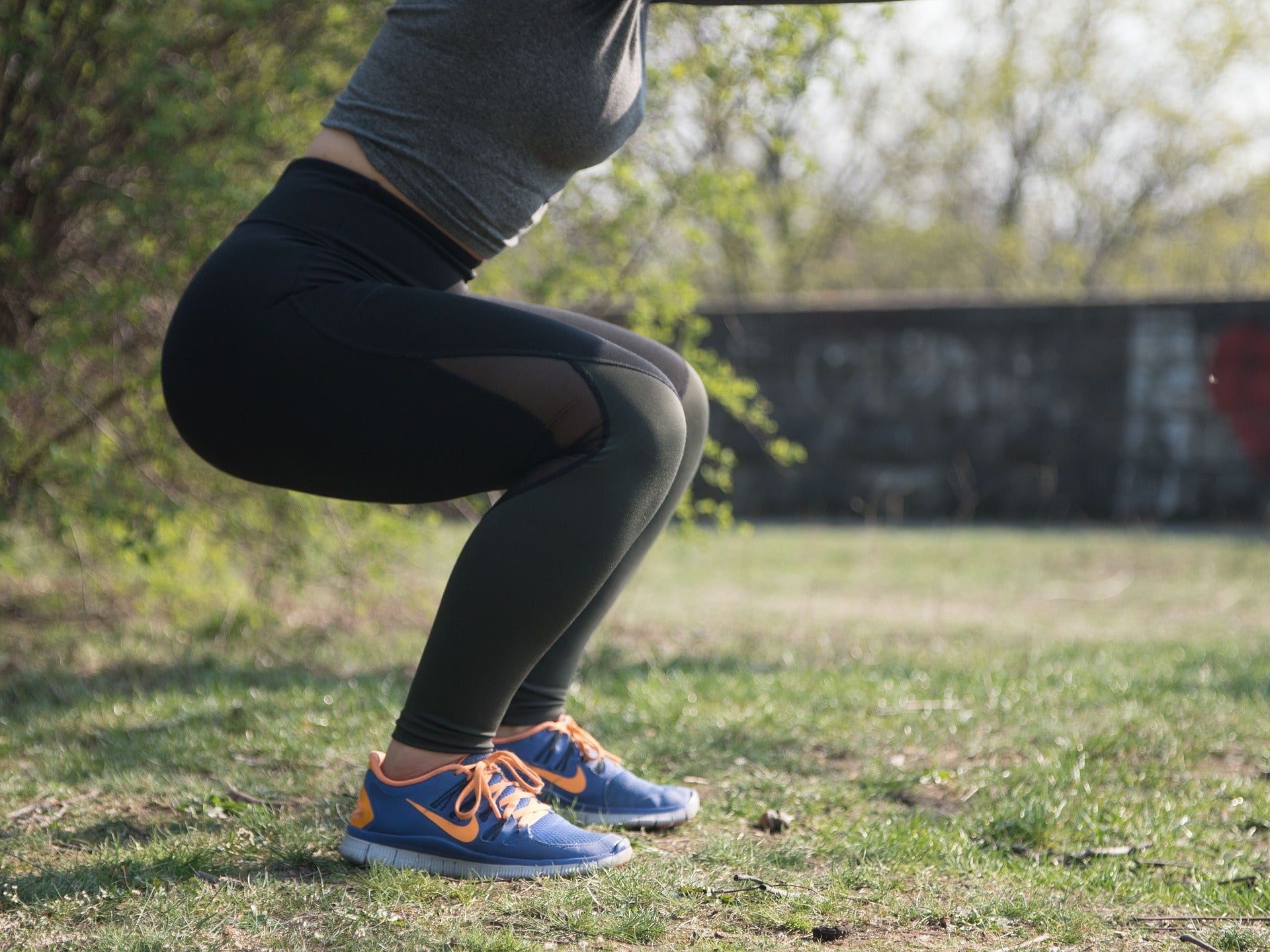 Discover the benefits and unique durability of squat proof leggings.
Read more