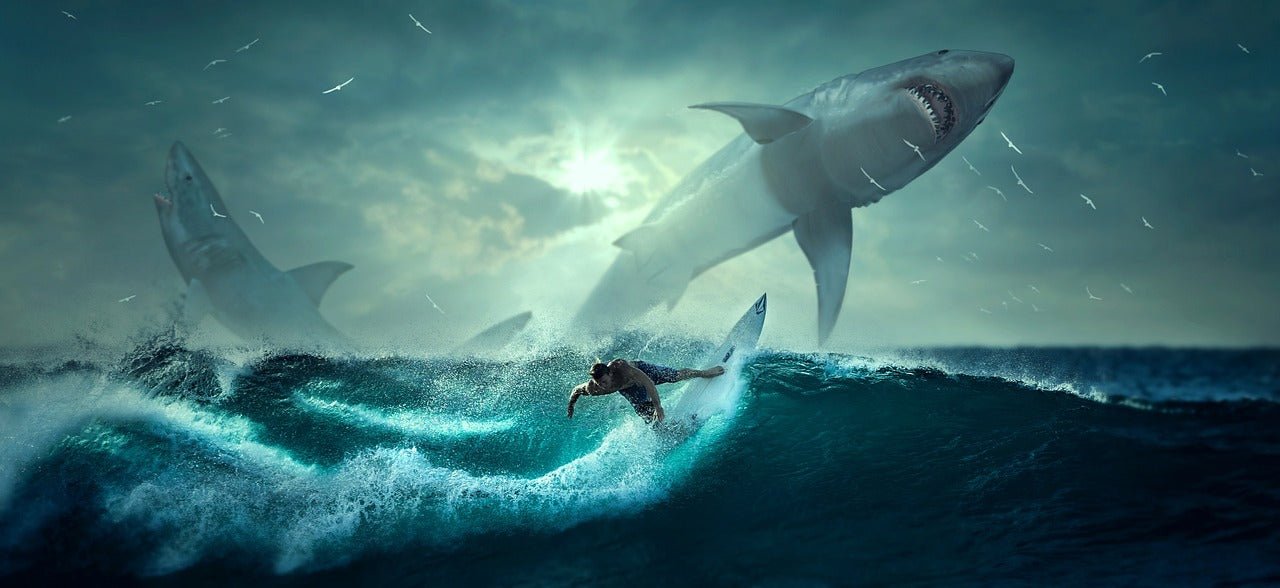 Fashionably Fit : Gymshark Women's Shorts
Gymshark stands out as one of the premier names in athleisure and activewear brands. Right up there with Champion, Athleta, and Under Armor, this brand is dedicated to making quality, tailored items that help men and women achieve their fitness goals and look great in the process.
One of the categories of clothing you may find especially helpful is Gymshark women's shorts. These shorts are designed to be hard-working, flattering, and above all dedicated to keeping active women comfortable, cool, and supported where they need it most. 
Let's look into the Gymshark brand, see where they got their start, and check out which ladies' shorts would work best for you. 
Company Origins and Goals
Founded in 2012 in the UK, Gymshark has risen rapidly to become a household name in durable, quality gym wear. With nothing but a sewing machine and a dream, the company's founder Ben Frances set out to sew some beautiful, well-made athletic gear that would be a cut above the sometimes flimsy, cheap offerings then available. 
Now producing clothes on a massive scale in the UK and the US, the company now employs over 10,000 skilled laborers, marketers, and distributors to help the brand reach more people who need something beautiful and functional to make their fitness goals a reality. 
The company is known for supportive, no-nonsense, great-looking shorts, tops, leggings, muscle shirts, hoodies, and underwear. Need something compressive and tough enough to kickbox in? Ben Frances is your man.  
They're also especially dedicated to taking women's gym gear to a new level of functionality and caliber, with clothing that's flattering but not silly-looking, and tailored to a woman's body without being objectifying or gaudy. In fact, over 60% of the company's activewear is bought by women. 
The brand has also partnered with social media influencers and fitness experts to help get the word out and try out their clothes. Names like Nikki Blackketter and Lex Griffin have both partnered with Gymshark on Youtube. Overall impressions? Consistently positive and satisfied. 
If you're female, want to get fit, and demand the same level of superiority that men get in their activewear, look no further. This company will respect you, take your fitness goals seriously, and offer you excellent garments that can take a beating while staying attractive and comfortable. 
So what kind of ladies' shorts does Gymshark offer? Keep in mind that all of the below shorts come in sizes XS through XXL, making it easier to find a size that's best for your figure. Let's take a look, and we'll share our top picks. 
Training Cycling Shorts
These shorts are truly simple yet made to last. Excellent for biking, training, or weights the design is flattering with a high waistband, attractive yet subtle seams, and just the right amount of compression and lift. Coming a few inches above the knee, you'll get a level of coverage that works better with a wider range of tops in casual settings, while the polyester and elastane blend fabric keeps you comfortable while letting you stretch.
We especially love the versatility of these shorts. Take them biking, hiking, running, or lifting. You'll get a supportive fit that won't ride up a nice amount of roominess around the bikini area for greater freedom of motion and dignity. They're really beautiful and are a fantastic value for your money. Available in Black and Turmeric Yellow. 
Legacy Loose Shorts
We saw these shorts and immediately screamed "90s!!!!" There's a sort of retro, fun, casual vibe to these shorts that made basketball culture a staple in 80s and 90s America. The fit is super comfy without looking slouchy or odd. Reminiscent of men's basketball shorts, these bottoms are oversized around the hips and legs but stay in place nicely and feature a helpful draw cord. 
We also love the huge, practical pockets. Unlike the kind of stretchy pockets often found on women's leggings, these are designed to comfortably hold stuff without being noticeable or putting too much pressure on the fabric. Made of 100% cotton, these classic shorts are comfy and soft and would look great with any Summer top. They'd also make for practical and low-key streetwear and would be great to sightsee in. 
Available in Acid Washed Titanium Grey (our favorite color), Black, Pebble Grey, and Lakeside Blue. 
Elevate Cycling Shorts
Need a pair of biking shorts that can handle even more sweat? Want a pair of shorts to kickbox in? The Elevate Cycle Shorts, like the Training Shorts, are built for biking but are more sweat-resistant and even stretchier. Drawing sweat away from your skin while flexing in more ways, these shorts are made from recycled polyester and feature a seamless front for more modesty and less distraction. 
They're also excellent for yoga or Pilates and feature a beautiful and diverse range of colors. Available in Black, Rose Brown, Sandy Brown, Willow Green, Evening Blue, Lakeside Blue Spray Dye, and Moss Olive.   
Pocket Shorts
These cute, shorter shorts allow you to take along a phone or a wallet without having to take along a fanny pack. The generously sized pockets allow ample stretch without breaking the silhouette of the shorts and let you bring along the largest iPhone that Apple can build. 
You'll get a pocket on either side, a high waistband to help you stay smooth, and a great fit that moves with you. These shorts would be perfect for medium-impact activities like jogging or weight training and the seams are subtle and practical. Available in Chocolate Brown, Dusty Olive, Black, and Denim Blue. 
Limitless Shorts
Arguably the cream of Gymshark's crop, the Limitless Shorts are a newer and extremely popular design that blends sweat-wicking Apex fabric with improved breathability and a super high waist that keeps you smooth and comfortable. The beautiful, helix-designed breathable panels make these shorts a bit sheer when stretched, so we don't recommend them for squats. 
However, they'd do great for any other activity, especially if staying cool and dry are priorities for you. Hot Yoga, running, biking, and intense aerobics are just some settings that come to mind. The seamless design allows for more privacy and better focus. Available in Sun Dried Red, Archive Brown, and Black. 
Training Loose Fit Shorts
These more daring yet generously roomy little shorts would be perfect for volleyball, basketball, running, and aerobics. They're quite short, allowing for a greater range of motion and better sweat evaporation while still letting your mid-section breathe and move. The silicone inner waistband keeps them in place while the 100% polyester fabric keeps you comfy and light on your feet. 
They wear a bit like roomy boy shorts and are great for roaming around town on a casual day, lounging at home, or grabbing an iced coffee. Hit the gym and then hit the beach and feel just as comfortable. Available in Back, Mercury Purple, Pepper Red, Obsidian Green, Green Print, Pink Print, Papaya Orange, Court Blue, and Cherry Brown. 
Flex Shorts
Need some shorts to squat and flex in? The Flex Shorts are absolutely perfect. Made of a durable black fabric and designed for intense leg motions and maximum opaqueness these nylon, polyester, and elastane shorts are uniquely stretchy and comfortable. The body contouring design is flattering and smooth while a high waistband stays in place through intense workouts. 
You'll also get a uniquely sweat-wicking fabric, lightly compressing panels, and seamless contouring to help you stay focused while looking great. Available in just one color, Black, so you can hone in on fitness and keep luging with confidence. 
Final Gymshark Women's Shorts Thoughts 
Gymshark women's shorts are uniquely well-made and take female fitness seriously. You'll get some beautiful colors without having to compromise on quality, practicality, or helpful features like pockets, extra stretch, or squat-proof fabrics. 
While designed for activity first, all of these shorts would look just as good around town, at a casual restaurant, or the beach. We love the simple designs and resilient fabrics that manage to stay functional while still being incredibly soft. 
Gymshark has found a unique niche in women's activewear where dignity and practicality meet beauty and wearability. You really can have all four, and this makes the company an excellent brand to consider before heading out to your next yoga session, the bike trail, or a basketball game. From cycling shorts to basketball shorts, squat-proof shorts to volleyball-ready garments, this brand knows how to tailor the right item for the job, every time.