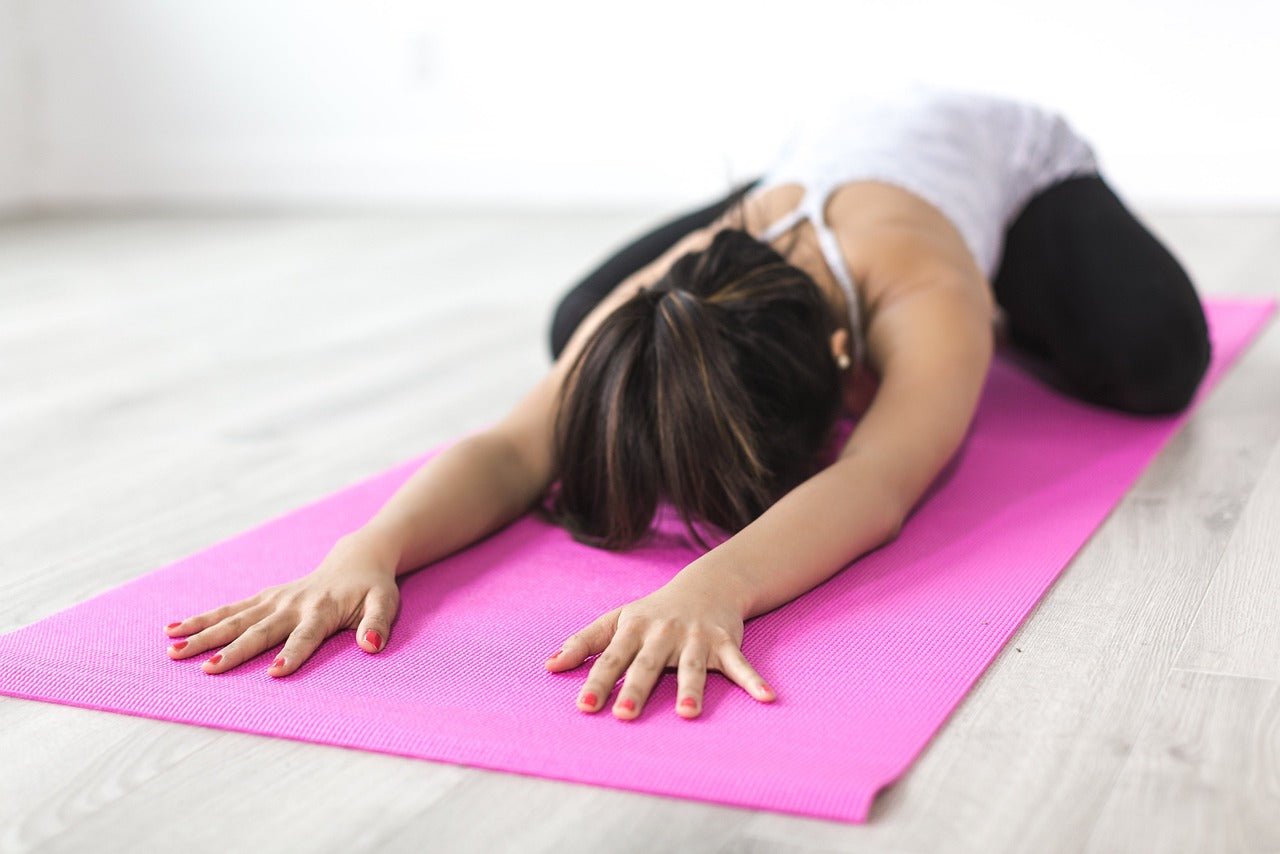 Best Hot Yoga Pants For Your Next Workout
Hot yoga is a growing trend in which the room or studio is heated to sweltering conditions as yoga is performed. The idea is to force the body to sweat, build endurance, and still relax your muscles. So what should you wear to hot yoga, and what are the best hot yoga pants? 
The ideal pants for hot yoga will be breathable, moisture-wicking, and extremely comfortable to move in. They'll also be cut or fit in such a way as to allow maximum airflow, as hot yoga environments are extremely warm. You'll want to avoid certain styles, fabrics, and materials, as these may cause excess heat to be trapped and prove unsafe. 
Keep reading to learn more about the best styles and pants for hot yoga, which styles to avoid, and our top picks for your next pair
What Makes the Best Pair of Hot Yoga Pants?
To feel truly comfortable during hot yoga, you need pants that are suited for an extreme, humid, and uncomfortably hot environment. 
How hot does a hot yoga studio get? Anywhere from 80 to 105 degrees F. Yikes! The hotter temperatures are thought to help burn calories, reduce weight over time, and increase muscle flexibility. The hotter temperatures may also help improve circulation, boost heart and lung endurance, and improve sleep.  
This means that your leggings or pants need to be breathable, lightweight, and ideally ventilated in some way to allow body heat to escape.
You'll want to carefully choose fabrics that are thin and light or include skin-bearing slits or vents so you don't overheat. You may also want to choose looser, flowy pant styles that allow sweat to evaporate and keep you cooler. 
Choose a pair of yoga pants that will be comfortable throughout an entire session. Avoid anything compressing, constricting, or made from thick, opaque fabric. You'll also want to bring a change of pants for after the session is over. Even the most breathable pair of yoga pants will likely get soaked, so you'll probably want to change into something dry and comfy afterward. 
While hot yoga is believed by many to have benefits including reducing stress and alleviating the symptoms of depression, it's not for everyone, and you should know a few things before heading into a hot yoga session.  
Is Hot Yoga For Everyone?
While most people handle hot yoga just fine, those with sensitivities to heat or humidity should use care when deciding whether or not to sign up for a class. If you don't do well in hot and sticky environments, or if you have any medical conditions that make such settings unsafe, skip the hot yoga and go in for a regular class instead.
This would include heart conditions, diabetes, and a history of fainting or lightheadedness. 
Pregnant women should also avoid hot yoga, as the conditions of pregnancy can make exercising in a hot environment more stressful for the mother, and the preborn baby. If you're expecting, skip the hot yoga. Do something truly relaxing and low-key like walking, regular yoga, or meditation instead. 
Still, hot yoga can be beneficial to many people, and it's important to dress right to keep yourself safe and comfortable throughout. So what are the best options for your next workout? Let's go over our top picks below.
Best Pants with Pockets
The Lululemon Align High-Rise Wide-Leg Pant is a buttery soft, flowy, lightweight option that would work well in a hot yoga class. The weightless, Nulu fabric helps keep you comfortable without weighing you down, as it draws sweat away from your skin while still allowing you to move.
You'll also appreciate the two side pockets and back drop-in pocket for phones, key fobs, a digital audio player, or anything else you bring with you. These would be a fantastic pair of yoga pants to wear around town, too. Available in a range of beautiful, soft colors including Utility Blue, Carob Brown, Velvet Dust, and Heathered Graphite Grey, and sizes 0 through 20. 
Best Flowy Yoga Pants
Looking for something truly flowy, aerated, and soft? The Breezeful Pocket Palazzo Pant from Halara is a beautiful, very loose, flowy set of harem pants that would work well to keep you cool, dry, and comfortable during a hot yoga session.
The capri-length cut in front allows your legs to breathe, while the super-loose fit helps keep skin dry and happy no matter how warm it gets. You may find the fabric a bit loose for some postures, so get used to stretching in them first. Still, they're beautiful enough to wear for an evening out and will serve you well in a humid studio. Available in subtle, earthy colors such as Mineral Blue, Flame Red, Ghost Gray, and Autumn Brown and sizes 0 through 3X. 
Best Capri Pants
The Alo Yoga Airlift Mesh High-Waist Celeste Capri is beautiful, practical, and works especially well for hot yoga. The Capri cut means your lower legs get more exposure to the air, while helpful and pretty side mesh panels on the side of the leg allow your upper legs to breathe. 
The mesh paneling runs from the hips down to the hem, making sure your entire leg stays comfortable and cool. These yoga pants do look a bit more like lingerie with the feminine mesh paneling, so these may not work as well as street clothes in less casual settings. 
Still, they're well-made and would work great in any yoga studio. Available in Black and Cinnamon Brown and sizes XXS through L. 
Best Wide Leg Hot Yoga Pants
The Elation Wide Leg Pant from Athleta is jam-packed with features that make this a versatile and awesome garment to have. The drop-in back pocket makes storage easier, while soft Powervita fabric is breathable and quick-drying. 
The wide leg design makes movement easy and comfortable, without being too loose or distracting. You'll also appreciate that the wide leg runs the entire length of the garment, meaning your pelvic skin can breathe and cool off faster, without trapping heat. Available in Black or Damask Mauve and sizes XXS through 3X. 
Best Athleisure Pants
Looking for a pair of hot yoga-friendly bottoms that would work great in the studio, or around town? Gary Yoga Pants from Sweaty Betty are a soft, comfy, breathable pair of yoga pants that wouldn't be out of place around the house or in the grocery store. The lightweight fabric and very loose fit make these pants easier to wear in a humid environment, and the fitted cuffs make the pants more adjustable. Need more breathing room on your lower legs? Just roll them up.
Two side pockets and a very loose pelvic fit make this a comfortable and practical choice for everyday activities, lounging, and trips into town. Available in simple and flattering colors like Black, Urban Grey, Vapour Blue, and Smoke Blue Marl and sizes XXS through XXL. 
Final Thoughts
Hot Yoga isn't fast-paced, but it is humid and sweaty, so you'll want to make sure that the pants you bring along breathe well, keep your skin nice and dry, and wear comfortably. Hot yoga pants need to be breathable, made of loose and light fabrics, or feature a capri hemline to help your skin breathe easily.
Be sure to bring an extra pair of pants to your next hot yoga session, as your workout pants will likely get soaked. Still, when washed many of the above pants would make great around-town or at-home options, too, easy to pair with a zip up sweater or tank top. 
Hot yoga is not for everyone. At temperatures between 80 and 105 degrees F, it can be too intense for those with sensitivity to heat, cardiovascular issues, diabetes, or a history of fainting or lightheadedness. Pregnant women should avoid hot yoga entirely, and stick to gentler, normal yoga sessions. 
But for those for whom it's safe, it can be a relaxing and unique way to reduce stress, possibly lose weight, and improve overall mental health and physical balance.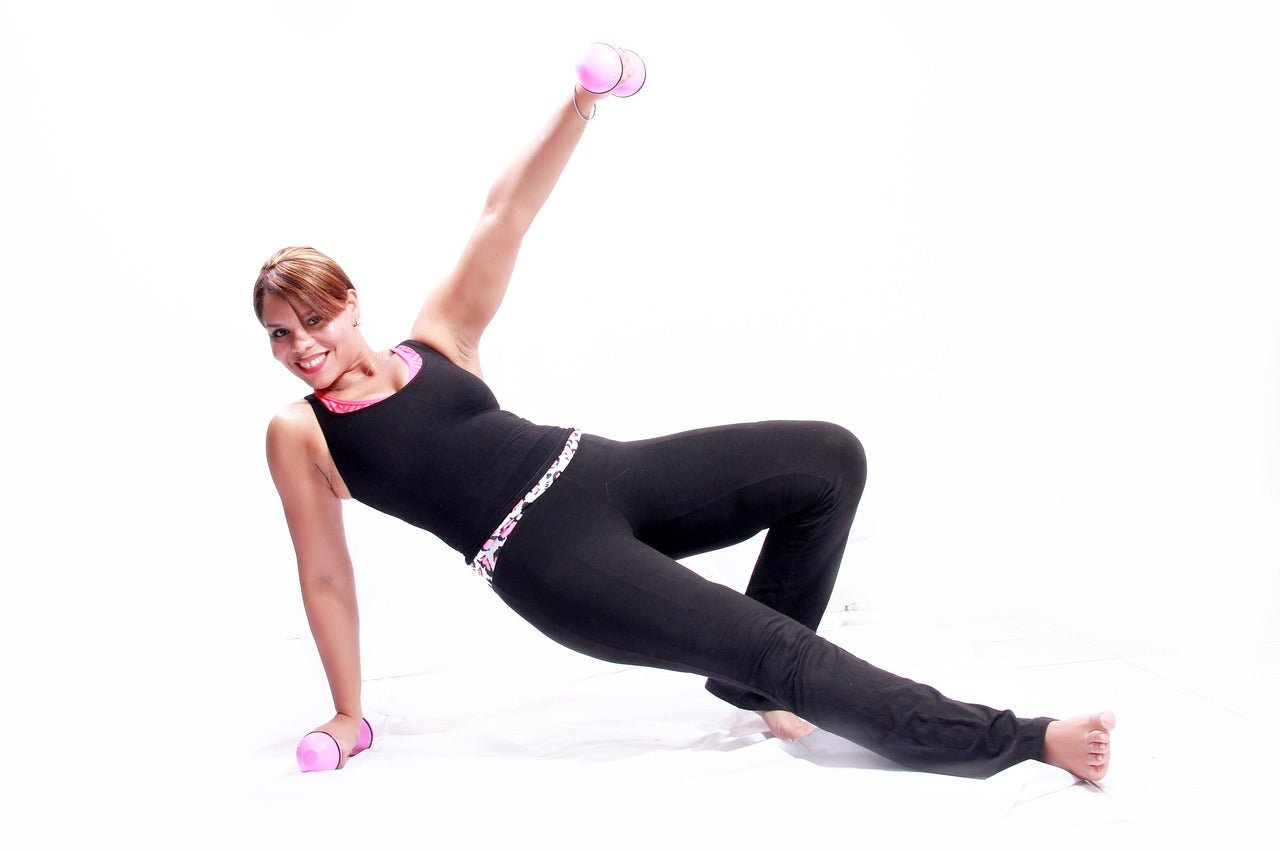 What Are Hot Pants: The Complete Guide
Some of the most striking fashion trends are the ones to hang around the longest. From the bikini to the mohawk, sometimes attention-getting clothes and styles tend to endure the longest, and the s...
Read more