Foam Trucker Hats: From Niche to Iconic Fashion Accessory
Some of our most iconic fashion staples are based on the practical gear of working men and women. Chunky boots originated with the tough, steel-toed boots worn by rail workers and factory workers. T-shirts originated as US Military wear. 
Likewise, foam trucker hats originated with hard-working truckers in the 1970s who wore these company hats as a practical way to keep the sun out of their eyes and their heads cool inside of a hot, moving truck. 
The style has since become associated with an iconic, casual vibe that appeals to a wide range of consumers, especially young people. And as more and more youth seek to reject fast-paced consumerism, fashion that hearkens back to a simpler era, simpler work, and a simpler lifestyle is sparking interest. 
Let's go over the basics of what makes this hat unique, why its appeal is enduring, and how you can incorporate a mesh trucker hat into your active, contemporary lifestyle. 
What Makes These Trucker Hats Special?
The basic trucker's hat originated in the 1970s. Promotional, simple billed caps were given away to truck drivers, typically by feed companies, beer companies, or tractor companies.
The corporations giving away these inexpensive promotional billed caps tended to reflect the needs, values, and tastes of many working-class Americans, and many truckers decided to keep these hats as a simple (and free) way to keep the sun out of their eyes and their heads ventilated on long over-the-road journeys. 
Instead of the cotton construction found in baseball caps, the front main panel of the hat (right above the bill) was a much cheaper foam, while the remaining panels along the sides and rear were made of a plastic mesh. This helped heat escape from the head and reduce sweat. 
So how did this icon of American trucking and working-class culture become hip and trendy? And what makes these caps an enduring staple?
The Foam Trucker Hat as Fashion
Ok, so how did something so down-home become an urban fashion trend? Starting in the 1980s, one began to see trucker hats as urban streetwear, especially in African-American neighborhoods and among skaters. This may have been done with a mixture of irony and practical appreciation. 
The long-standing association of these hats with the working class, Southern and Midwestern truck drivers stood in contrast to the city-smart, coastal young people who adopted them, but who wore them as a sort of testament to their own work ethic, dedication to their subculture and neighborhood, and perhaps just as a way of appreciating something slightly exotic and out-of-place.
The hats were also conveniently well suited to California and Florida weather, being lightweight, breathable, and perfect for hot Summers. Cheaper to get ahold of than more stylish and expensive hat types, the trucker cap became a symbol of coolness, pride in one's self, and a willingness to get work done and take one's passions seriously. 
The long-standing trucker association also gave these hats a bit of an independent, outlaw vibe that added to the cap's appeal, and made it (briefly) a fashion trend with celebrities and rock stars. Brittney Spears wore one for a while, and many credit Ashton Kutcher with bringing this hat to Hollywood. Rihanna, Dua Lipa, and other celebs have also been seen wearing one.
The exhausting grind of Hollywood and fast fashion might make these celebs reach for something a little more casual, down-to-earth, and homey to balance out the expensive coats, dresses, and jewelry. And who can blame them? 
While the trucker hat has made its rounds as an unexpected fashion accessory, where this hat also stands out is as a symbol of sportsmanship and as a handy friend for active adults. It's a sports icon and deserves that reputation. 
The Foam Hat as Sports Icon
The style is also synonymous with sweat, sports, and the hard work that professional athletes put into their craft. From NASCAR racers to baseball players, anyone who needs a simple, reliable hat to sweat in can appreciate the humble trucker hat. It's a working man's hat and allows dedicated athletes to train and practice hard. 
This hat is also perfect for runners, joggers, and long hikes in the woods. It won't weigh your head down, allows your back hairline to breathe, keeps you cool and focused, and can be paired with just about any outfit in a snap. 
This makes them just as sporty as a sweatshirt and just as reflective of everything that motivates you and your fitness goals. Whether your motivation is to look great, feel great, get fit, shed some weight, just be out in nature, or all of the above, the trucker cap works with you and works hard.  
Take them to the gym, track, trail, hit the pavement, or take a truck or bike ride and stay cool in the process. Pair them with a crop top, t-shirt, sports bra, sweatshirt, or sweater for a look that's never under or overdressed outdoors. 
What's With The Back Strap?
Ah, yes, the back trucker hat strap. This simple, plastic adjustable strap allows you to loosen or tighten the hat as needed. Once adjusted, the mesh side panels help your crown to breathe, and the entire set-up works great to help you stay cool with both sun protection and aeration.
Will the back plastic strap break? If you're gentle with it, the strap can last for years, but replacing a broken strap is possible with some careful extraction, needlework, and patience. You may also want to upgrade to a slightly softer, more malleable plastic if the old adjustable strap is brittle or aged. 
These hats overall are surprisingly durable and tough. The simple materials used throughout for construction also make this hat more resistant to sweat, dampness, mold, or mildew and let you toss it in the washing machine, too. This makes it the perfect friend for tough environments. Take it on the boat and it'll stand up to sea salt. 
Wear it on the hottest day and be sure that the sweaty smell that would overpower a cloth ball cap won't be an issue in a mesh trucker hat. Sit on it? No problem, you haven't hurt anything. It's great for camping, long car trips, and any environment where you need a soft, reliable, simple way to keep the sun out of your eyes and sweat at bay.  
Fashion and Functionality
Finally, one of the most fun reasons to don a trucker hat is the nearly endless array of bizarre, funny, snarky, or ironic statements that fit on the front panel. Being a little bit taller and stiffer than a baseball cap means that there's more room for messaging and more rigidity for reading the hat's text. 
The sheer range of options as far as colors, messaging, graphics, and attitude that can be conveyed on the front panel makes these hats a great way to express yourself, say something snappy, or make a stranger smile. 
Messages like "Sounds like Bull**it To Me", "Sorry I'm Late, I Didn't Want To Come", and our favorite "Forget 'Em, Do You" can all convey something of yourself to the world around you, while hopefully discouraging the most cheery of mundane, unwanted small talk with strangers if you're having a day. 
Our favorites? "Sorry About My Husband", " "You Look Mean" / I am, Move", and an embroidered, detailed capybara with no text or context. Just a capybara.  
The range of colors is impressive, too. Try out something unexpected like tie-dye, or go for a more traditional look with denim blues and working browns. Hot pink trucker hats also exist, with everything from block text to feminine cursive script. 
The relatively inexpensive materials mean that you can actually collect these hats. Unlike an expensive watch or a Stetson hat, these trucker hats are just made of foam and mesh, making them much cheaper to produce. 
Get a whole array of them to match any outfit, mood, or season. Wear them bill-forward or backward for a more streamlined look. Pop a few in your car's trunk, in the mudroom, or the backseat so you'll always have one if the occasion calls for it.  
Make these hats your own, and wear them proudly. Adopt some of the independent, hard-working, stay-the-heck-out-of-my-way vibes that made these simple little hats an icon of working America, athletes, and urban warriors. 
Final Thoughts
There's no beating foam trucker hats for practicality, lightness, and fun. Use them as pragmatic helpers when out and about, and make them as much a staple as a fanny pack, hoodie, or good pair of sneakers. 
The lightweight material makes it perfect for an active lifestyle. Keep the sun out of your eyes, allow sweat to evaporate through the mesh paneling, and keep running without feeling weighed down. Even better, keep the hat on all day for a versatile look that moves well in any casual setting. 
They're cooling, simple, forgivable if you sit on them, and can be the proud home of a limitless array of ways to express yourself. Pick up one today and join a long line of hard-working, active people who've found these hats to be wonderfully useful and a ton of fun, as well.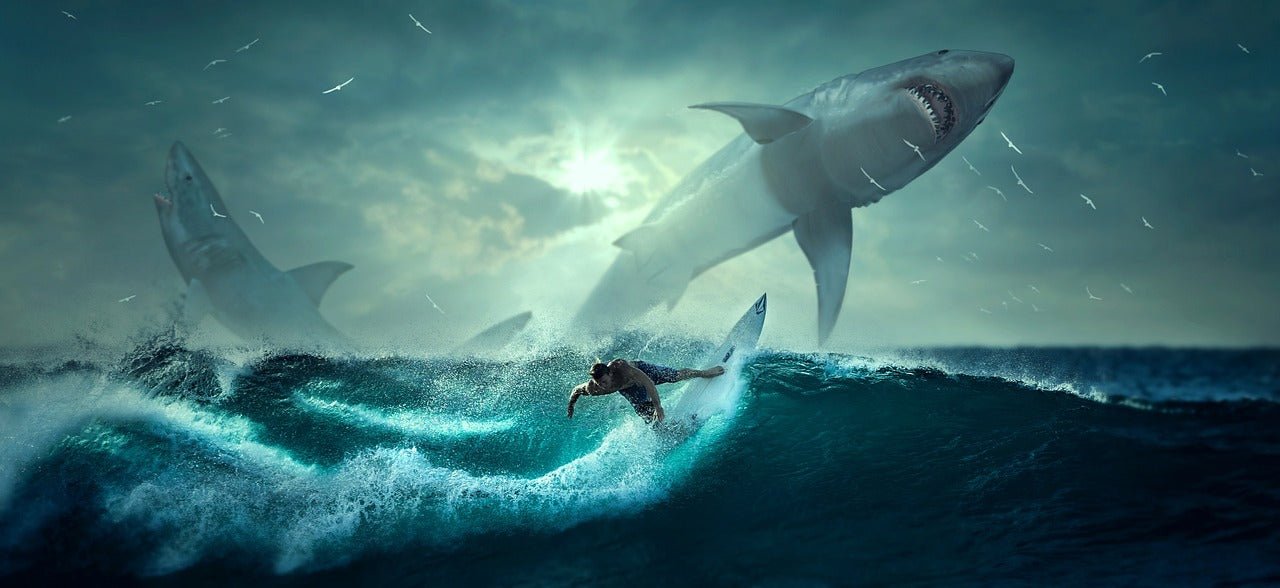 Fashionably Fit : Gymshark Women's Shorts
Gymshark stands out as one of the premier names in athleisure and activewear brands. Right up there with Champion, Athleta, and Under Armor, this brand is dedicated to making quality, tailored item...
Read more