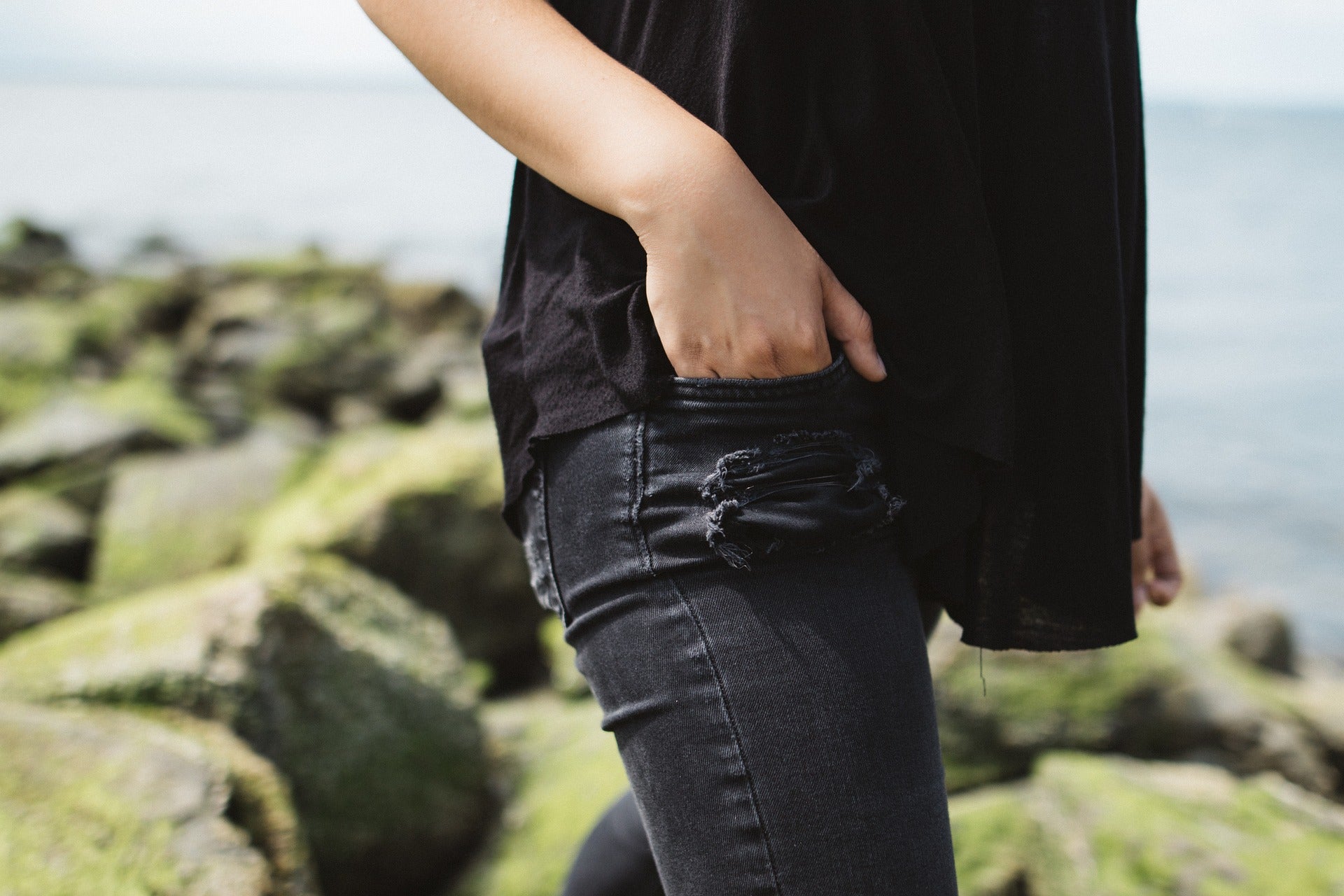 Pocket Perfection: Unveiling the Top Capri Leggings with Pockets
Capri leggings combine the Summer-ready hemline of capris with the softness, stretch, and comfort of your favorite pair of leggings. As athleticwear styles become more diverse, we're seeing clothing categories mesh together and new, better garments are being created in the process. 
What if you need somewhere to stash a phone or a key fob? Capri leggings with pockets are your solution. They're soft, perform great at the gym, bend and stretch for workouts, and yet have the style and practical features to accompany you around town, as well. 
Let's break down what makes these garments so great, where to use them, and which pairs will be the best investment for you this Summer. 
Universal Appeal From Small To Plus Size Leggings 
While we all know that leggings are easy to wear and pair nicely with most tops, the uniform design can get a bit bland. And while leggings are soft and wear like pajamas, they often lack convenient storage, forcing you to lug around a purse or a gym bag. 
But pocket-toting capri leggings give you a bit of added grace and style as you lift, jog, or sightsee while allowing you to reduce the sheer number of things you carry. Pockets in leggings used to be shallow, thin, and barely hold up, but today's offerings are built tough for active women who need performance as well as wearability. 
Plus size cropped leggings with pockets are also available, with brands taking into account every body type, along with your unique comfort, stretch, and breathability needs. 
While perfect for most activities, are there any places these leggings won't work? 
Where To Avoid Cotton Capris 
Capri leggings can be great for most environments, but there are a couple of places you may want to avoid them. If you're going hiking, for example, added legging length would be a good idea as protection against ticks and other insects. 
While some leggings hold up well to abrasions, other brands and styles are more delicate. Rock climbing is one of those sports where you might need more protection and thicker fabric. 
If the weather's cooler, too, you may wish to avoid the Capri style and opt for jeans or sweatpants. And if you're toting around extra gear, the pockets in these leggings likely won't suffice. They're great for smaller items, but if you need to bring a change of clothes, you'll need a larger bag or a purse. 
Still, these leggings work great for yoga, around town, jogging, and Pilates. Let's break down our top picks for the best shorter leggings with pockets. 
The Best Cropped Leggings with Pockets
Lululemon Swift Speed High-Rise Crop Leggings
These lightly-cropped capri leggings from Lululemon are incredibly soft but tough enough for most day-to-day activities. They're designed for running and have both side drop-in pockets and a back zipper pocket for extra storage. The drawstring waistband will keep these leggings in place even on intense runs, and the smooth Luxtreme fabric will help prevent chafing and discomfort.
Available in Wild Indigo, Maldives Green, Graphite Grey, Black, Dark Red, Heathered Black, and True Navy and sizes 0 through 14.
Athleta Salutation Stash Capri Leggings
The Salutation Stash Capris from Athleta are a truly beautiful, simple pair of leggings that go the extra mile no matter where your day takes you. They're ideal for yoga and light exercise and have deep side pockets for cash, cards, or receipts. The fit is gently supportive while the high-rise waistband is great for a variety of figures and business casual settings. 
We also love the rich and diverse colors, sure to pair great with any top or style. Available in Geranium Purple, Borealis Green, Coral Petal, Spiced Cabernet, Black, Navy, and Eucalyptus Olive and sizes XXS through 3X.  
Nike Go Firm-Support High-Waisted Capri Leggings with Pockets
That's quite a mouthful, but the Nike Go Pocket Capri Leggings are well-made and are perfect for tough workouts, biking, kickboxing, yoga, running, and almost anything else. They're compressive and supportive with strong paneling and a high waistband for extra confidence and smoothness. 
The zip side pockets are generously sized, and the dark color makes these leggings more opaque and suitable for squats. These black capri leggings with pockets come in sizes XXS through 2XL. 
Champion C9 High Waist Capri Leggings
These leggings are truly cute and would pair well with just about any top. They're also made to last by a brand that prides itself on taking excellent care of active women. The moisture-wicking fabric helps keep you dry, while the breathable, stretchy composition moves with you no matter what you take on. Flat seams keep you comfy, while the deep side pockets are great for a phone.
Available in Aqua Tonic, Bottle Green, Craft Purple Heather, Ebony, Grey Cobblestone, Mulled Berry, Stardust Ebony, Washed Up Active Blue, Washed Up Elegant Mauve, and Washed Up Xavier Navy, and sizes XS through 2XL. 
Title Nine Sprinter Pocket Knickers
Memorable name, and great leggings. The Sprinter Pocket Knickers from Title Nine are built for running, sprinting, and a wide variety of high-impact activities. They're high compression and the sheer number of pockets is impressive. You get a rear zip pocket, two different sized waist mesh pockets, two side leg pockets, and two side zip pockets. 
These leggings are only available in Black but come in sizes 2 through 24 and are ideal for fuller-figured athletes who need more support and compaction from a legging. They're also the perfect bike trail legging and would do great as everyday wear, too. 
Final Thoughts
Capri Leggings with Pockets are a multipurpose super-comfy option for active women who want a little bit of everything in one garment; softness, style, and storage. They're ideal for yoga and sightseeing as well as biking and running, but long hikes in the woods would pair better with full-length leggings to help protect against ticks. 
The pockets are good for phones, keys, cards, and other items, but changes of clothes or added equipment will still need an extra bag or a purse. Still, they're perfect for strolling and can allow you to leave the fanny pack at home when you hit the studio or gym. They also do well as everyday pants, business casual garb, and tourist wear.