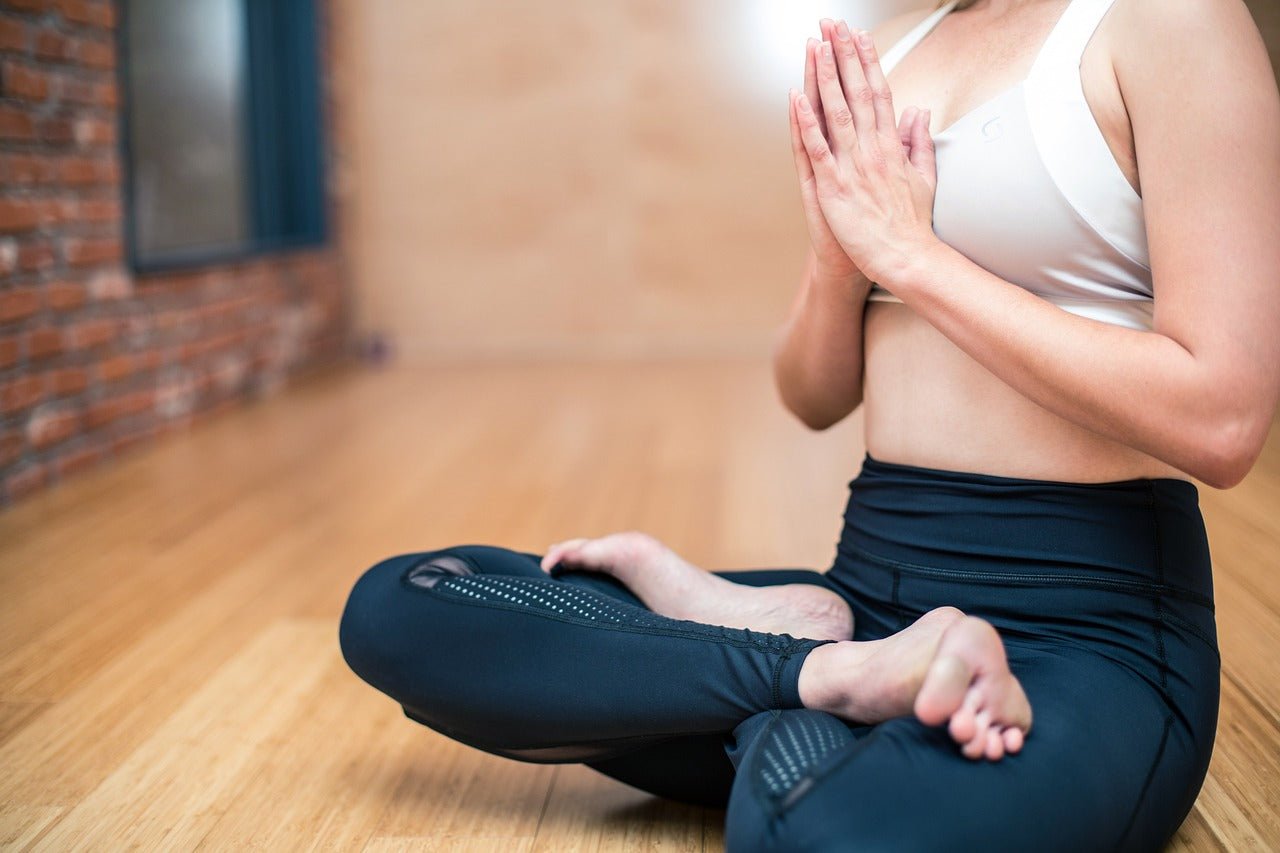 Yoga Pants vs. Leggings : Decoding the Difference
Staying comfortable when you're working out and having a versatile athleisure item that can be worn all day are both important to active women. The options for comfy and stretchy activewear are numerous, though sometimes many of these clothing items can seem similar, if not interchangeable. 
A great example of this is the adjacent options of yoga pants vs. leggings. Like, what's the difference? Aren't they both stretchy and soft and great for the yoga studio? Which should you buy, and can you use them for the same activities?
This debate may seem a bit like the "nutria vs. muskrat" confusion, but these items are different, and work well in overlapping yet distinct environments. 
Keep reading to learn more about what makes yoga pants and leggings similar and dissimilar, where each would be the best choice, and how to choose the right item for your next workout or trip into town. 
Yoga Pants Unveiled
Yoga pants are typically made from very soft, stretchy blends of cotton, lycra, and / or spandex and can be high-waisted or mid-rise. They wear close to the skin around the hips and upper legs but tend to flare out distinctly by knee-length and end in lightly tapered hemlines at the bottom.
While clingy and stretchy, you may find yoga pants ever so slightly looser than leggings even around the middle. Yoga pants are also more likely to come with pockets, either in the form of traditional side pockets or the unique back drop-in pocket that allows a cell phone to be stored safely. 
How's the fabric? Yoga pants tend to be made of a slightly thicker, more opaque fabric than leggings. Whereas leggings may need to designate themselves as being "squat-proof" and hence less transparent when strained, yoga pants tend to do just fine in the discretion department, even without additional paneling or fabrics. 
Yoga pants also lend themselves well to being an all-around garment. They work well in less casual settings where leggings can be frowned upon, and the gentle flare of the pant leg allows it to go more places confidently.  
The Allure of Leggings
Alright, so what about leggings? Leggings, too, are tight, stretchy garments, but have traditionally been worn more as an underlayer to keep warm rather than an outerwear garment in and of themselves. This changed in the 2000s as leggings began to make a comeback and replace pants for many young women. They were undeniably stretchy and comfy and when worn with a tunic-style top were dignified enough to go most places casually. The sheer range of colors and patterns available in leggings also had an appeal, making them fun to collect and match up. 
Leggings also tend to be made of stretch fabric blends, but you may find the fabric thinner and less durable. They also tend to be skinnier and have a slimmer fit through the lower legs. This makes them ideal for a wider range of activities where looser, flowing yoga pants may get in the way or pose a safety hazard. For example, there's little risk of tighter leggings getting caught in a bike chain or dragging in the mud as you jog.
When considering leggings vs yoga pants, the former can also be more readily paired with skirts for a dressy look but tend to lack the practicality and versatility of pants. And while many leggings now come with pockets, some wearers complain that these pockets are a bit delicate and thin, making it impractical to store car keys or anything hard in them. 
Making the Right Choice
So which one should you pick? This depends on the activity, what you need the garment for, and possibly where you'll be heading afterward. 
Leggings do great in the yoga studio, while kickboxing, biking, hiking, and weightlifting. Their tightness and stretchiness lend them to activities that require a full range of motion and need you to look as streamlined as possible. 
They're great for activities where flowy pant legs will get in the way, drag excessively, or pose a safety hazard. As mentioned, leggings are better for biking or walking through dirty / muddy environments. They're also great for contact sports and can wear well around town in most casual environments. 
However, if your activity is slower and simpler, like basic yoga or pilates, yoga pants would work well. They're also a better option if you need to go directly from the studio to a cafe or gallery, as their flared legs and thicker fabric allow them to blend in with other pants, and look a little more formal.
Another difference? You may find yoga pants a bit pricer though this depends on the brand and quality. That potential extra cost, though, allows them to go more places. Yoga pants are also ideal for sightseeing and casual work environments. They double as streetwear more readily, and can easily be paired with a variety of tops for a varied look.
What About Flared Leggings? 
Ok, if yoga pants flare and leggings typically don't, what are flared leggings? Aren't they basically just yoga pants? Yes and no.
Flared leggings vs yoga pants can be a subtle debate. Flared leggings are simply leggings that flare out at the knee, a bit like bell bottoms. The flare can be gentle or more dramatic, but the basic appearance of flared leggings and yoga pants is mostly indistinguishable from a distance.  
However flared leggings do still tend to be a bit thinner than yoga pants, and are more of a fashion statement than an all-day garment. They're less likely to have generous pockets (or any pockets) and can struggle with the same transparency issues that traditional leggings are noted for.
Be mindful, however, that many retailers use the two terms interchangeably, finding them so similar that the differences melt a bit. You may still find yoga pants to be thicker and more durable, while flared leggings are cuter, thinner, and better suited to personal style than most athletic activities. In either case, if you need your clothes to be skin-tight and stay out of your way, traditional leggings would be the better option. 
Final Thoughts
So which is best for you? When deciding between yoga pants vs. leggings, it comes down to the activity you'll be pursuing, and how much fabric the activity can handle. Both garments work well for yoga and Pilates but stick to traditional, tight leggings for bike rides, hiking, contact sports, and weight lifting. 
Yoga pants can blend in if your day calls for semi-casual chic, as the gentle flair and thicker fabric are a little more formal and trouser-like. On the other hand, leggings can be paired with skirts or can even be worn under jeans to stay warm and active on cold days, and are sometimes a bit more affordable in their most basic forms than yoga pants. 
Make sure the pent or legging you choose is comfy, suited for your activity of choice, and keeps you safe while being practical, too.