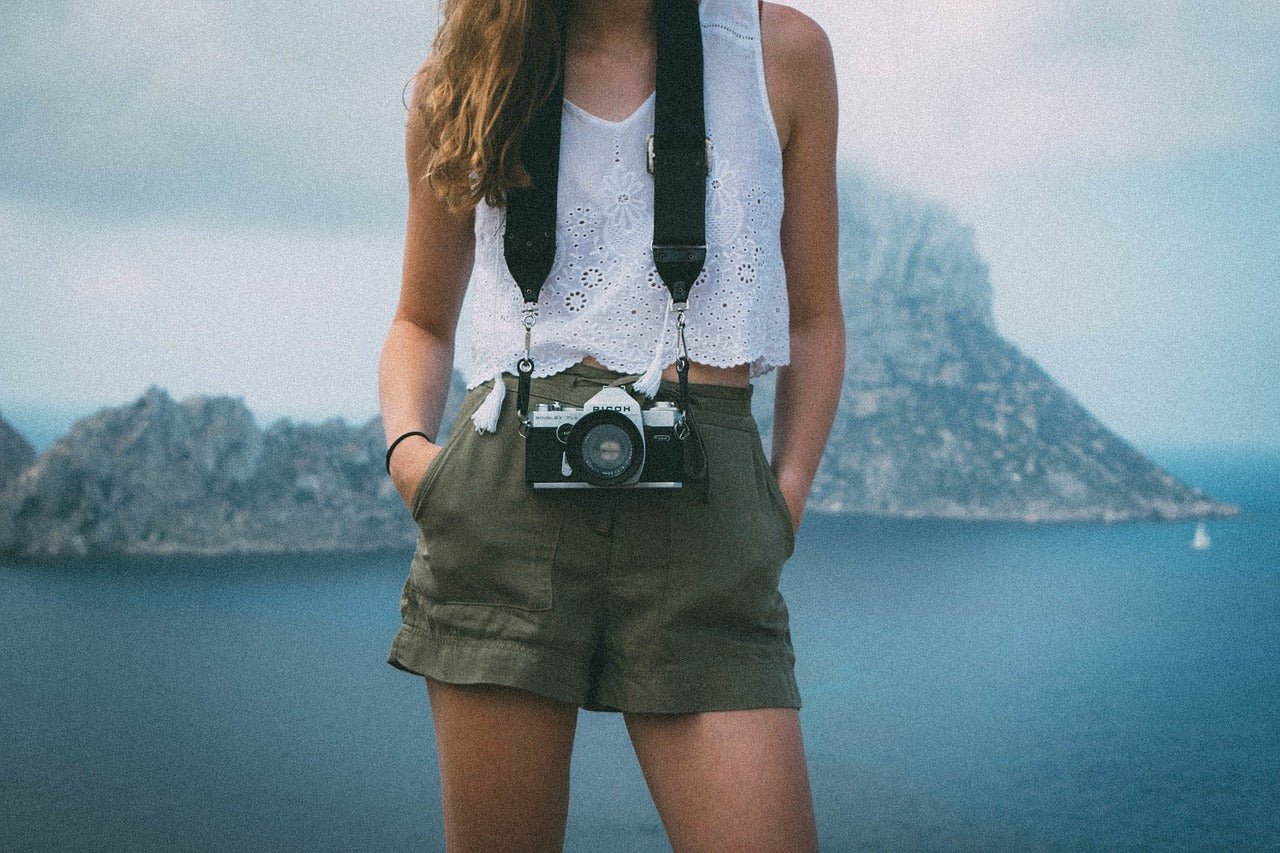 The Cream of the Crop : Workout Crop Tops
What should you wear to your next session? While options from sports bras to t-shirts abound, sometimes you may want more coverage, while still having something breathable and stretchy. Workout crop tops accomplish this very thing, and they're both comfy and versatile. What makes the best high-hem workout tank, and what should you look for in one?

Lululemon, Athleta, Champion, and Nike all make excellent workout crop tops. They should ideally be lightweight and made from sweat-friendly fabrics while offering maximum freedom of movement around the midsection. Choose one with the right amount of compression and support for the activity at hand, as different tops provide different levels of reinforcement.
Keep reading to learn what makes this athleisure staple so flexible, which styles and designs suit you, and to find the perfect one for your next workout.
Why Are Athletic Crop Tops Ideal?
These athleisure tops are typically made from tougher athletic-friendly fabric blends while pairing well with a greater variety of bottoms. They can be sleeveless or sleeved and tend to have a crew neckline, though other styles can be scoop neck or v-neck.

They allow greater freedom of movement around the middle and tend to be designed in such a way as to allow your skin to breathe and sweat to evaporate more easily. They're also a breeze to take to more places, as most can double as a top.

While sports bras may be an acceptable style of top at the beach or backyard party, they may not be as appropriate at a sit-down restaurant or indoor party. The cropped style allows you to move in more spaces while still being comfortable and great for hot weather.

So do you need to layer a bra with these tops, or can you wear them as is?

Do These Tops Have Built-In Bras?
Many athletic tank tops have a built-in bra, with a majority of these offering minimal or medium levels of support and constriction. This makes them ideal for activities like yoga, walking, hiking, or lifting.

For high-impact sports, make sure your top is compression or especially snug, with built-in constriction. Though less common, high-impact tops exist, and allow your upper body to stay snug while in motion. You can also layer a less restricting cropped tank with a sports bra underneath; just be sure to find a fit and style that works with the activity you'll be tackling.

For those with no built-in bra, you can layer, use a bandeau, or simply wear the top around the house, or for private workout sessions.

So what are our top picks? We'll go over our favorite choices below, and help you pick the best one. 
Best For Ab Workouts
The Seamless Ribbed Cropped Serene Short Sleeve from Alo Yoga is perfect for crunches, sit-ups, and other abdominal workouts. The unique cut of this top shows off the maximum amount of mid-section, while the scoop neck helps sweat evaporate.

It's unlined and cup-free, so you may want to pair this top with a tube bra or silicone smoothing cups. It's cute, feminine, and will show off abdominal gains nicely. Available in Back, White, and Paradise Pink and sizes XS through L.
Best Top for Yoga
If you need a sporty tank top to accompany you to the yoga studio, the Align Tank Top by Lululeon might just be perfect for you. Specifically designed just for yoga, the soft Nulu fabric moves with you while keeping your skin cool. The light support shelf bra is perfect for low impact days, while lycra fibers help this top retain shape and last longer.
We're also especially fond of the great color selection here. Choose from a wide range of hues, including Cyan Blue, Mango Dream, Sonic Pink, Java, Black, and Dusty Clay, and sizes 0 through 20.

Best Medium Impact Top
If you need a medium-impact top, the Absolute Crop Top by Champion is ideal, as it has a built-in medium-support sports bra that helps you focus on your workout. It's perfect for biking, lifting, and a host of other activities, and the drying, odor-control fabric is great for the most intense sessions.
It's fitted yet stretchy and hugs you under the ribs while offering plenty of breathing room for your midsection. Available in Black, Rockin Teal, Strawberry Rogue, and Odyssey Blue and sizes XS through 2XL.

Best High Compression Top
Looking for an option you can box in? The Nike Pro Dri-Fit Crop Tank Top is an excellent choice. The soft, satiny fabrics draw sweat away from the skin while the higher compression levels allow you to do more. Jog, run, power lift, and stretch with a racerback design and bike confidently with this top's higher neckline. High compression cropped tank tops are a bit harder to find, so we're glad that Nike came out with this!
Available in Black, Space Purple, and Picante Red and sizes XS through XXL, making it ideal for bigger athletes who need more support. Even better, there's no need to layer with the Nike Pro. Just wear and go, for well-made, all-day comfort and stretch.

Best For The Beach
What if you need something that's loose, feminine, and wears like a beach shirt? The Featherweight High Ties Cropped Tank from Beyond Yoga is a billowy, attractive top that would work well with a sports bra underneath for higher-impact sports. The casual bunched-up design in front allows your stomach to breathe, while the relaxed fit keeps you cool, comfortable, and ready for anything.

While this top looks great on the beach, it's also ideal for anything you may want to throw at it. Go hiking, do yoga, take a spinning class, or just sightsee. Available in Chai, Cloud White, Darkest Night, and Green Grass Heather and sizes S through XL.

Best Long Sleeve Crop Top
While most of these tops are sleeveless, you might have a cooler day when you'd like a bit more coverage or warmth. The Vital Sleeveless 2.0 Long Sleeve Crop Top from Gymshark is a great option, with maximum coverage, stretch, and wearability.
The crew neckline and long sleeves will keep you warm on cool morning jogs, while the cropped hem lets sweat evaporate. The carefully blended fabric pulls sweat away from the skin while moving with you seamlessly and flattering your curves.

Even better, unlike many other long sleeve crops, the color selection is great. Choose from Evening Blue, Black, Brick Red, Woodland Green, Chili Red, and Pearl Blue, and sizes XS through XXL.   

Best Cropped Tee
Need a Summery staple that wears like a t-shirt? The Effortless Crop Tee by Athleta is beautiful, lightweight, and perfect for Summer. Walk, jog, play volleyball, and do yoga in this pretty, minimalist, well-made top.

The odor-controlling fabric blend helps keep you fresh, while a relaxed fit keeps you cool and moving freely. Pair this garment with any sports bra for the right amount of compression. Available in Bright White, Black, and Velvety Pink and sizes XXS through XL.

Final Thoughts
Workout crop tops allow for a greater range of movement around the midsection while helping your abs to sweat and breathe. You'll find these tops offer a bit more coverage than a sports bra while providing different levels of compression for varying activities. Pair the lower impact tops with a sports bra for more support.

Aloyoga and Lululemon make some great low-impact tank tops, while Nike and Champion offer some more sturdy choices for tougher workouts. Gymshark provides both coverage and excellent athletic quality, while Beyond Yoga and Athleta have options that are both practical and pretty.

They're great for all-day wear, too. The greater use of fabric allows these tops to travel with you to more public places, while others can double as a t-shirt. They're ideal for everything from yoga to jogging and are great Summer wear in town as well as in the studio.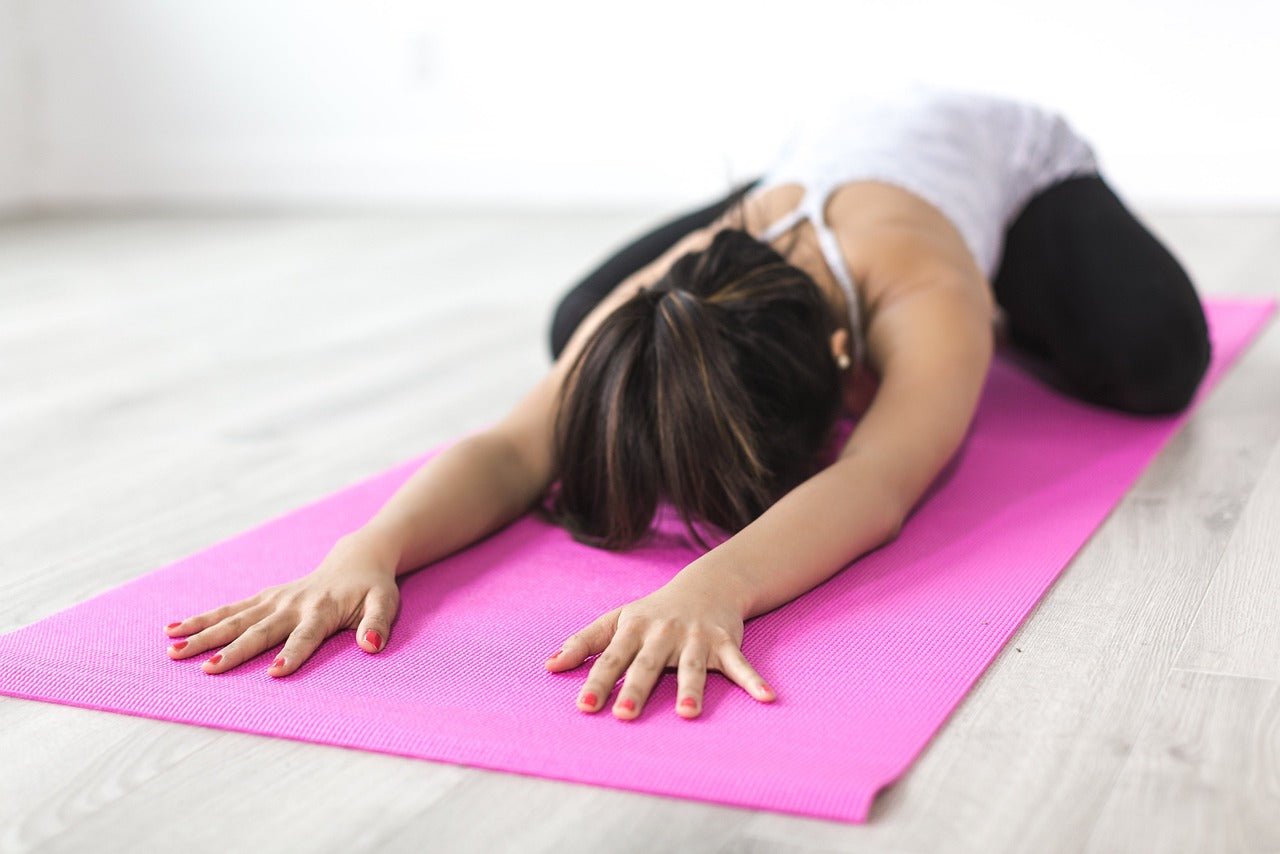 Best Hot Yoga Pants For Your Next Workout
Hot yoga is a growing trend in which the room or studio is heated to sweltering conditions as yoga is performed. The idea is to force the body to sweat, build endurance, and still relax your muscle...
Read more