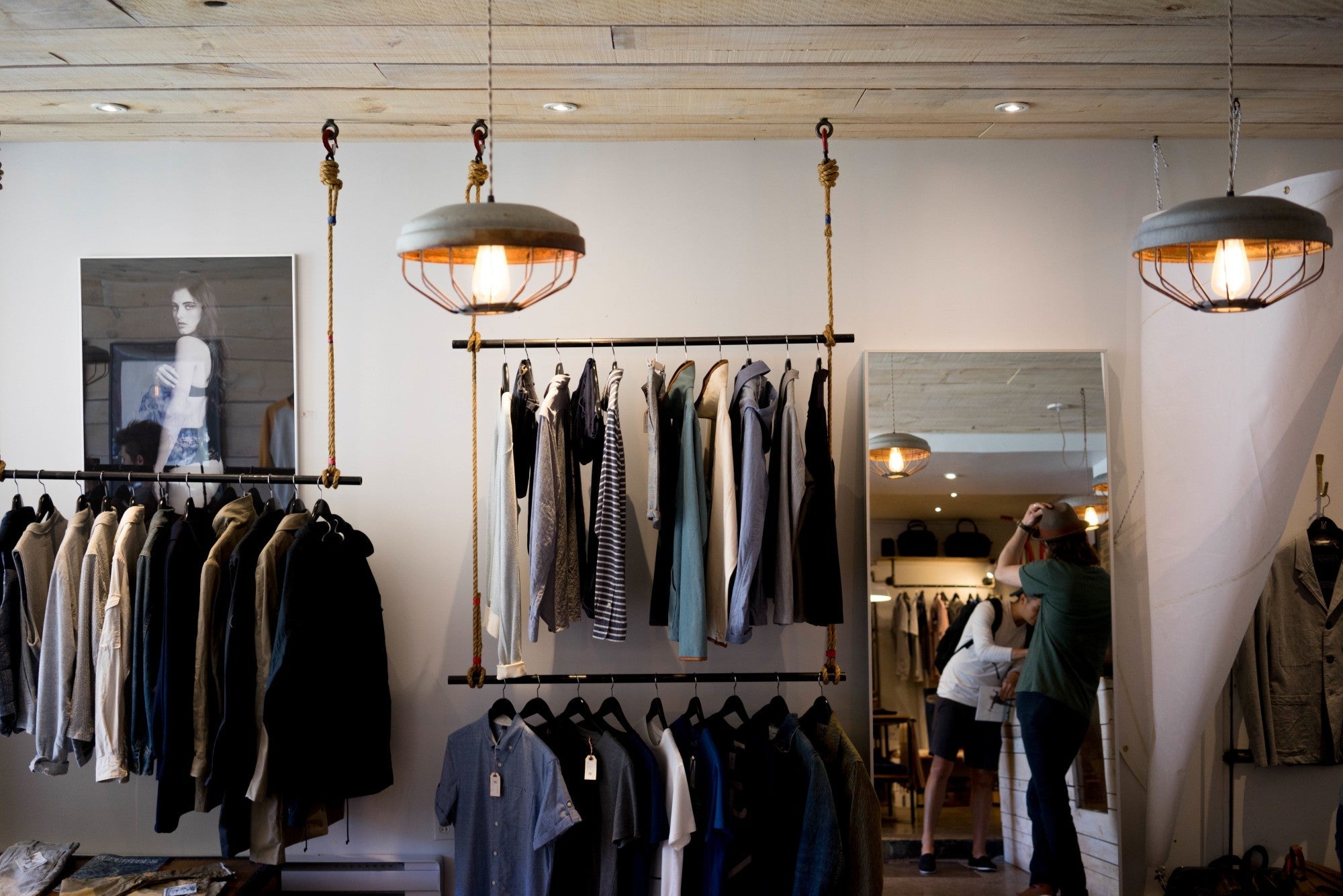 10 Male Clothing Trends for 2020
Menswear is one of the most promising fields of fashion,
growing faster
than the women's fashion market. While women's fashion is still bringing in more money as a whole, menswear is on the path to becoming equal or even overtaking women's fashion in terms of net worth.Every growing market is built on trends, and fashion may be the most prominent example of this. There are trends starting and ending in various industries at any given moment and menswear is no exception.
There are plenty of interesting male clothing trends. Let's take a look at some of the hottest ones happening right now! 
1. Commando-Soled Boots
Commando-soled boots are more than just fashionable, they're practical as well. Unlike many high-fashion boots, commando soles can stand up to harsher weather, so you don't have to find something new when the snows start falling again.
Commando soles, which are often made with vulcanized rubber,  have been adopted by the military and police force. The vulcanization process makes the rubber tougher, giving it much more resistance in all types of terrain.
Even Chelsea boots are adding commando soles, increasing their versatility. Commando-soled boots tend to be somewhat hefty as a rule, so they don't go well with tight-fitting clothes.
2. Relaxed Fits
Not only does tight clothing not go well with commando-soled boots, but it's also not in style anymore. The current style favors oversized clothes or at least more loose-fitting clothes.
You may want to go with one of the hooded sweatshirts from our shop. If you'd prefer something more formal, a blazer or jacket that's a size too large would make for a good relaxed fit.
Trendy formal wear is usually all about relaxed fits. It's about looking distinguished.
Suits are one of the great equalizers. Nobody looks bad in a suit or blazer.
3. Camp Collar Shirts
You may have heard of camp collar shirts before, or perhaps you know them as Cuban collar shirts. However, even if you've never heard of them, you probably own at least one of these tops.
A camp collar shirt is a button-up shirt with a downward collar, similar to that of a suit jacket or blazer. The most famous, or perhaps infamous, forms of camp collar shirts are Hawaiian shirts.
However, there's a lot more out there than just Hawaiian shirts. They started out as a working man's shirt, and have kept much of that image to this day. 
The first Cuban collar shirts were not Cuban. They started in South America in the 1700s. Over time, they made their way further north into Central America and Cuba.
The shirts were not popular in  the US until the late 1950 when Castro's ousted the former leader and established a Communist state. The result was the Cuban Exile when over 200,000 Cubans came to the United States, and Cuban collared shirts came with them.
4. Stripes
Stripes are a classic style, and they're becoming popular again. There are a few different ways to wear stripes. Vertical stripes are among the most popular.
They're slimming and have a long history behind them. For instance, there's an old stereotype of dapper 1920s and '30s gangsters wearing pinstriped suits and polished black leather shoes.
Though the days of Prohibition are gone, pinstripes are still seen as fashionable. They're coming back into the world of male clothing trends, and they should be.
Pinstripes aren't the only form of vertical stripes. They're very common on button-up shirts.
Horizontal stripes are also popular. You see them a lot on polo shirts and sweaters.  Among the most famous of horizontal striped clothing is the Breton shirt. Breton shirts, or mariniere, were the white-and-blue striped sweaters you commonly see on sailors and Frenchmen in cartoons.
There was a time when French sailors wore them, starting in the 1850s, but the style made its way to civilian fashion through Coco Chanel, who was inspired by them during World War I.
Marinieres are still quite popular today, especially by the French who first adopted them. They truly are a style icon.
5. Knitwear
There was a time when knitted clothing made up a huge portion of the clothing market. However, newer materials and manufacturing methods have made knitted clothing an almost niche market.
Knitwear is starting to come back into fashion, and for obvious reasons. Knitted clothing is comfortable and usually warm. While this isn't much of an advantage right now, it will be perfect come winter.
Scarves, mittens, and even face masks are among other knitted options that are perfect for winter. You could also wear a knitted poncho. As spaghetti westerns have taught us, it's hard to look bad in a poncho.
Knitted sweaters are also a great way to make a suit less formal. A knitted sweater with a suit jacket is a great choice. You could pair a knitted vest with a dress shirt for a similar effect.
Knitwear is not just sweaters, though. There are also knitted caps, which are fashionable year-round.
The Biggest Male Clothing Trends This Year
There are many male clothing trends dominating the market right now. We've mentioned a few of our favorites above, but there's no way we could talk about them all. You might want to look into men's fashion, even more, just to see what's out there. We didn't have time to touch on our designer mesh shorts. 
If you want to help support a growing fashion company please visit our site. We can tell you everything you need to know about us, who we are, and what we stand for.