Plus Size Activewear: The Brands and Trends to Watch
While getting active and healthy is a priority for many consumers, finding activewear that fits a bigger individual comfortably can be a challenge. If you're a bit heavier and seeking to stay comfortable and supported as you work out, walk, or jog, options used to be limited. 
But in recent years, the plus size activewear industry has expanded to include far more options, reflecting the growing demand for stylish and functional workout clothes that fit a wide range of body types. Here's a closer look at the world of activewear designed for athletes of all builds, and what you need to know before making your next purchase.
Why Plus Size Activewear Matters
Activewear for bigger athletes signals to people of all body types that physical fitness is for them. When workout wear is designed only for those who are small, petite, or slim, it gives the rest of us the impression that our comfort, fitness goals, and health is unimportant to the industry. 
But lately, this has been changing. The rise of more size-diverse activewear signifies a shift towards a more inclusive and accepting fitness culture. It allows people of all sizes to feel comfortable and encouraged during their workouts, realizing that their fitness goals are important and attainable. 
Even better, this newer athletic clothing is far more stylish, flattering, and durable than in years past. So how does one choose the right type of activewear for one's frame? 
How Do I Choose the Right Athletic Wear?
Choosing the right activewear for your body comes down to comfort, usability, and aesthetics. Your activewear should be practical, tailored to your physique, and attractive, too. When selective activewear for your frame, consider the following :
Make sure your clothing fits well. Proper fit is going to go a long way in keeping you at ease and allowing you to focus confidently on your fitness goals. Freedom of movement is key here, so look for activewear that is designed specifically for sturdier bodies and that provides support and coverage where your frame needs it. 
Your athletic wear should also be comfortable, and a joy to wear. Your exercise wardrobe should be well sized and functional, allowing you to move freely during workouts without being too tight, or restricting. Look for active clothing made of stretchy, breathable materials that will keep you cool and moving freely.
Consider the type of activity you will be doing and choose athletic wear that is appropriate for your chosen routine, and well-made. Running tights may not be suitable for your yoga sessions, for example, as they may not provide enough stretch or flexibility. Remember, durable items will hold up better in the wash, and last you longer, too. 
Finally, your outfit should be stylish and something that you are proud to wear. Your activewear should make you feel excited and motivated to wear it; gone are the days of boring grays and whites. The range of available patterns, styles, and colors these days is truly phenomenal, and allows for far greater self-expression and creativity. 
What Are the Top Plus Size Workout Clothes Brands?
Options for bigger sized athletic clothing brands have really taken off in the last few years, and your options will be considerable. Which brands should you check out if you're looking for style, functionality, and usability that keep your body type in mind? 
Athleta: Athleta by Gap offers a wide range of activewear, including leggings, sports bras, and tops. Their offerings are stylish yet functional, providing excellent and thoughtful support and comfort whether you're jogging, walking, biking, or kickboxing. 
Nike: Nike is a leader in sportswear, and has a truly impressive range of athletic clothing in all sizes, featuring stylish pieces. You'll find leggings, shorts, and sports bras, designed to fit a range of physical types, with quality in mind.
Fabletics: Fabletics focuses on comfort and style, making their athletic wear line uniquely colorful, bold, and stylish. They're a modern brand with sleek, timeless looks designed to help you move comfortably while looking great. We especially love their beautiful floral patterns and highly complimentary tailoring.
Torrid: Torrid is dedicated exclusively to body-positive clothing, and really knows how to cradle, support, and compliment an active wearer. They have a wide range of jogging tops, hoodies, and shorts designed exclusively for bigger frames that look beautiful, and are a joy to work out in. 
Lane Bryant: Lane Bryant is another brand dedicated to making functional clothing for bigger frames. Their Livi Active line features some amazing looking and well-designed modern active tops, joggers, and jackets to keep you comfortable and confident.   
Finding Garments that Match The Activity
Now that you have a sense of the brands available to choose from, you'll need to select the right clothing style for your workout. Let's breakdown which clothing style is best for different activities. 
Yoga requires activewear that is comfortable, flexible, and breathable. Look for leggings with high waistbands and moisture-wicking material. Roomy tank tops with built-in bras are also a great option for added support. Consider investing in a new yoga mat to complete your workout gear.
Running lends itself to activewear that provides support, moisture-wicking properties, and a good fit. Look for leggings or shorts with a snug waistband. A supportive sports bra is also essential, with a cradling fit and the right coverage. Choose a lightweight and breathable top to stay cool during your workout, and make sure that you have the right shoes for prolonged activity.
Weightlifting calls for activewear that provides support, flexibility, and durability. You'll need tougher and more rugged fabrics with greater stretch. Look for leggings with a comfortable waistband that stays in place during your workout. Tank tops or t-shirts made of stretchy and breathable material will allow for a full range of motion as you lift, too. 
Cycling is a great way to stay active. Cycling activewear should be comfortable, flexible, and breathable. Keep an eye out for shorts or leggings with a padded chamois to provide added comfort during long rides. A moisture-wicking top with a zip-up neckline is also essential to help regulate your body temperature, and consider choosing the right leggings as your legs begin to adapt to your intense workouts.. 
High-Intensity Interval Training (HIIT) requires activewear that is durable, breathable, and highly supportive. Look for tights or shorts with a secure waistband that won't slip downwards on you as you work out. A moisture-wicking tank top or t-shirt with added ventilation will keep you cool and comfortable, and moving freely.
It's also important to consider how your workout wardrobe makes you feel. Looking great is important, too, and the better you look, the more motivated you can be. So how can you style your activewear collection to stay empowered and cheerful as you exercise?  
Make Your Exercise Clothes Beautiful 
Plus size activewear is designed to provide comfort and functionality during physical activity, but that doesn't mean you can't look stylish while wearing it. Here are some styling tips for everyday activewear:
Mix and Match: Don't be afraid to mix and match different pieces of activewear to create a unique look. Pair a bright sports bra with a neutral pair of leggings or wear a patterned top with solid color shorts.
Layers: Layering is a great way to add interest to your outfit. This can help keep you warmer during chilly outdoors activities as well as allow you to change up your look. Layer a sports bra over a tank top or add a zip-up jacket over a fitted top.
Accessorize: Add some fun and meaningful accessories to your workout ensemble to make it stand out. A colorful headband, eye-catching bracelet, or a cute pair of small earrings can add a pop of color and personality to your look.
Play with Patterns: Patterned activewear can be a great way to add interest to your outfit. Modern body-positive athletic wear is colorful, beautiful, and vivid. Don't be afraid to experiment with bold patterns or mix and match different styles.
Balance your Proportions: If you're wearing fitted leggings, balance out the look with a loose-fitting top. If you're wearing a fitted top, feel free to opt for looser-fitting shorts. This can help your look stay aesthetically balanced, as well as give your skin the space it needs to breathe. 
Choose the Right Shoes: The right shoes can make all the difference when it comes to activewear. Selecting high-quality footwear is an absolute must, especially for bigger athletes. Make sure to choose shoes that are appropriate for your activity and provide the necessary support to your legs, knees, ankles, and feet.
Invest in Quality Pieces: Investing in quality activewear pieces can not only improve your overall look but also provide long-term value. Quality tops, joggers, jackets, and shorts will last longer, maintain their shape, and provide better support during physical activity.
Remember, the most important thing when it comes to plus size activewear is to feel comfortable and confident in what you're wearing. Choose the right clothing for your activity and figure that allows your body to move, sweat, and bend freely. Create a look that works for you and your body type, be
kind to yourself
, and enjoy your fitness journey with confidence, style, and comfort.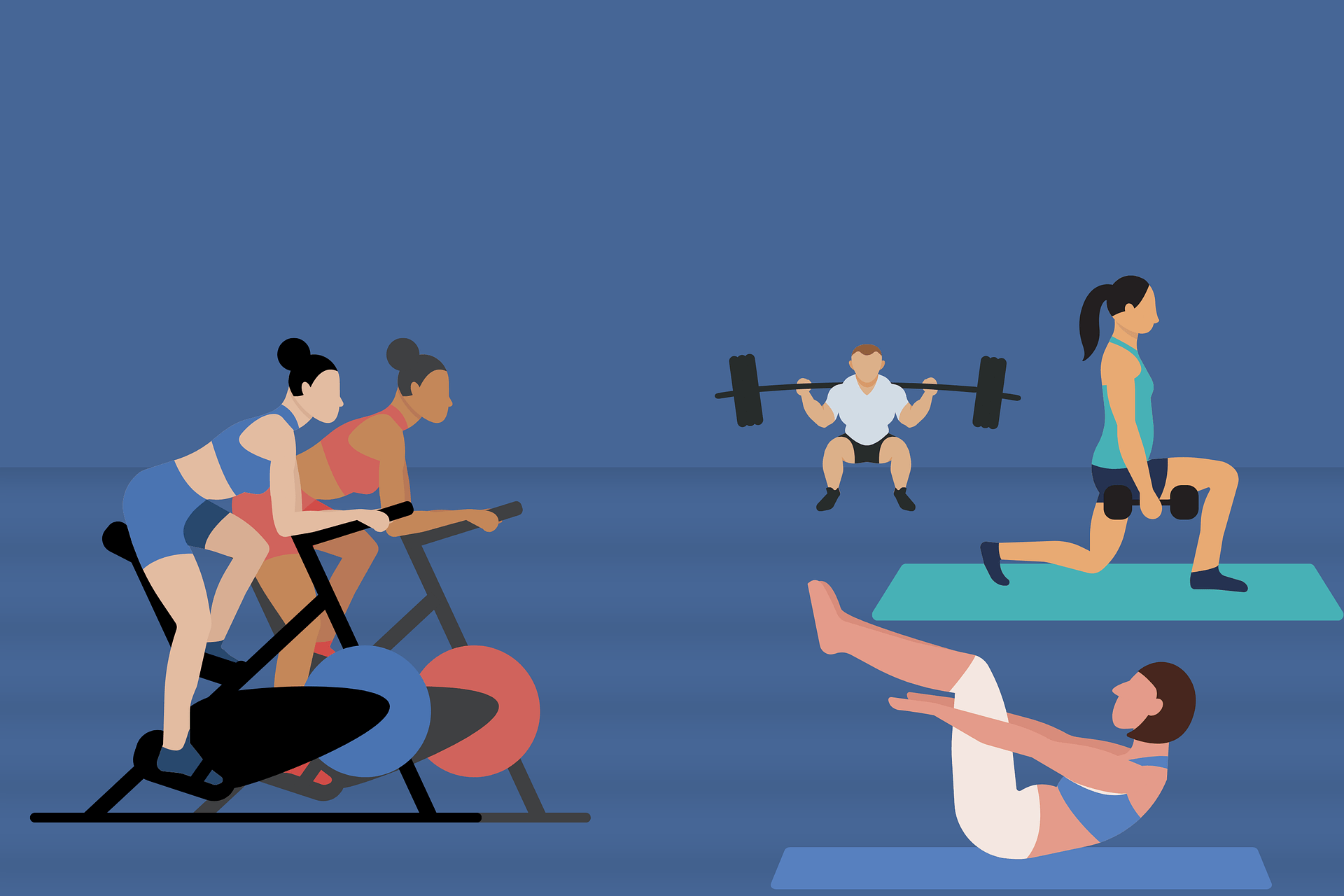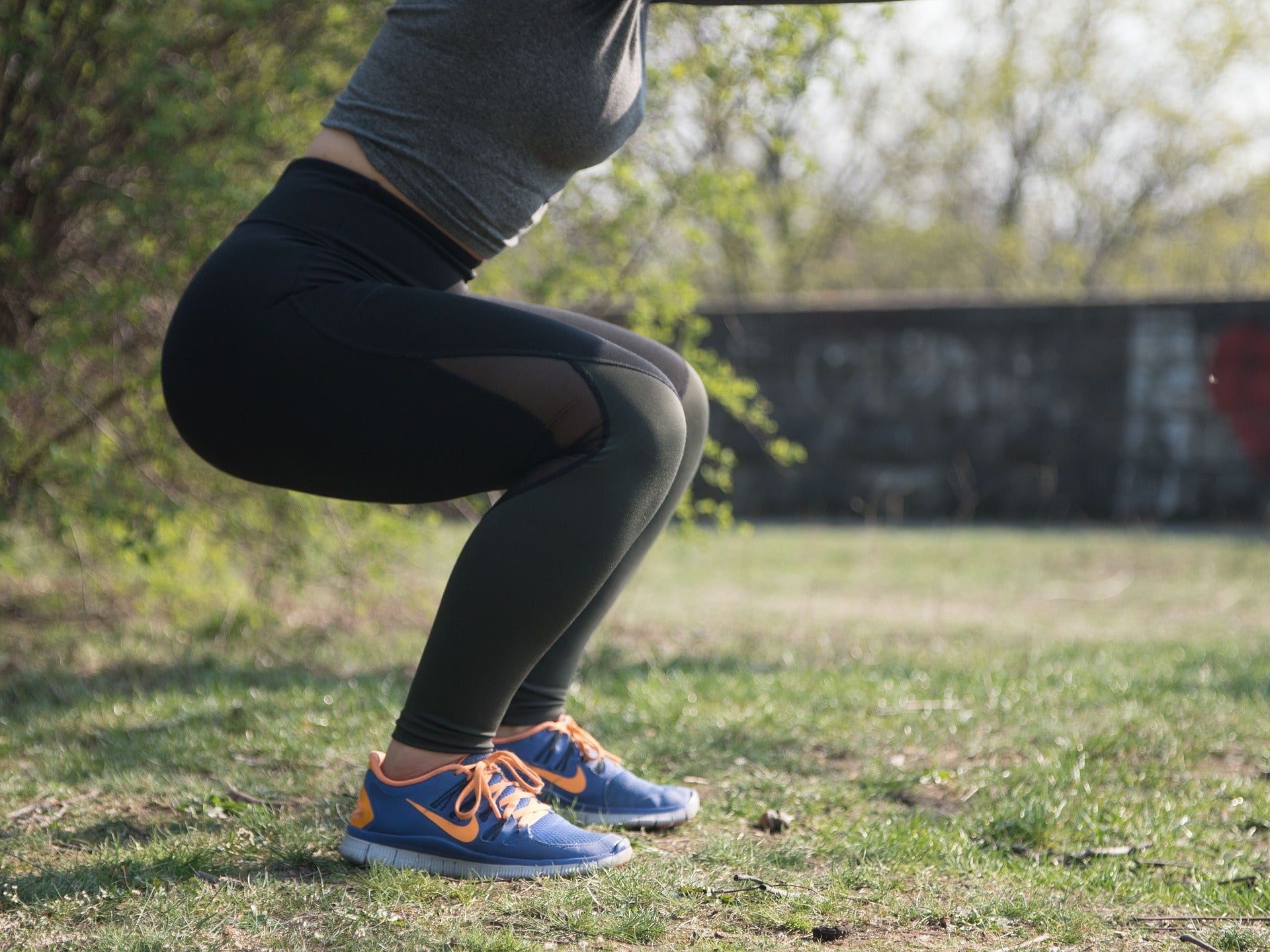 Discover the benefits and unique durability of squat proof leggings.
Read more