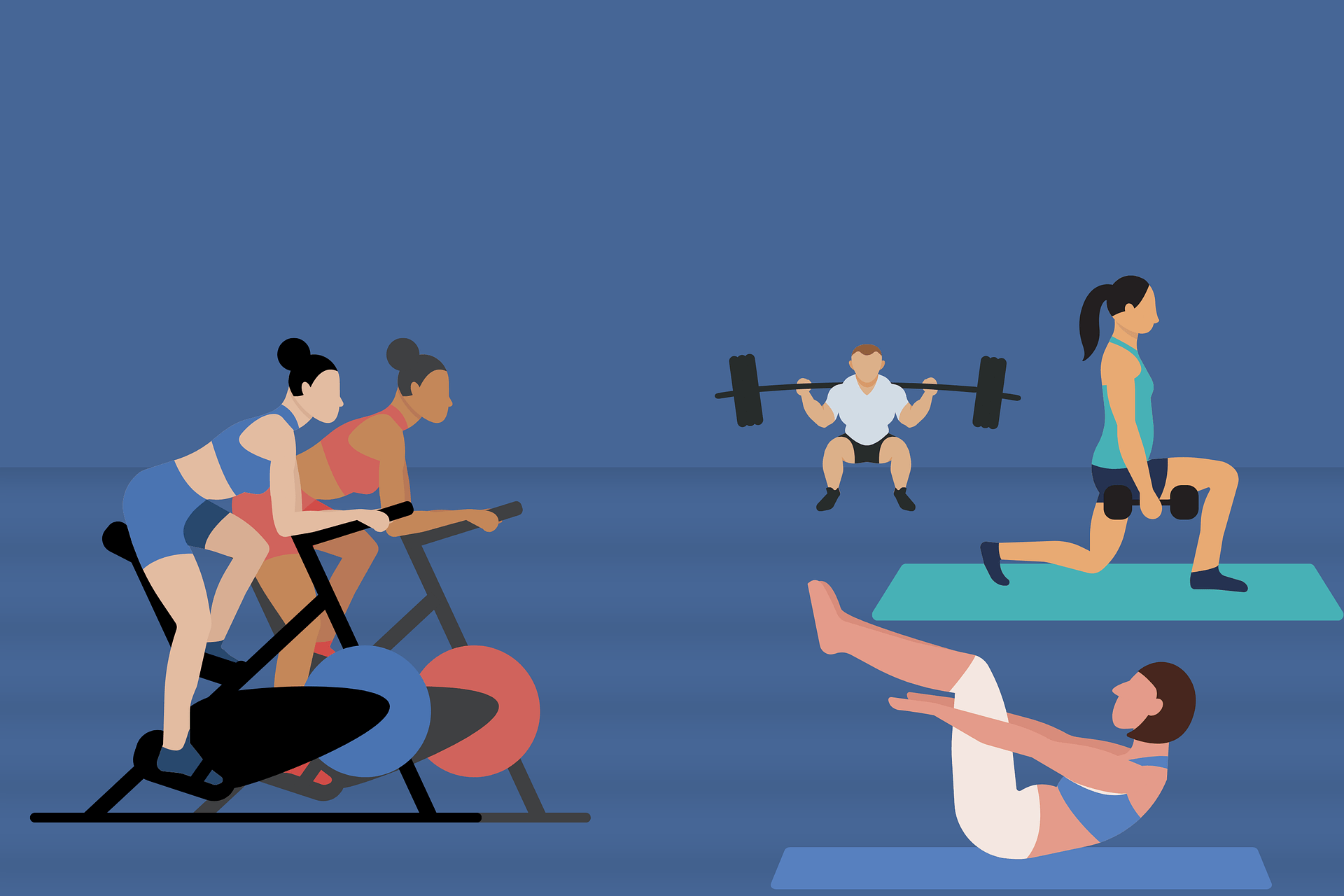 The Top 5 Bum Sculpting Leggings
Feeling your best when you workout is about more than just having durable and sweat-proof material on your side. It's also about feeling your best, being confident, and making sure that your attire compliments you as you explore your fitness goals. What can you wear if you're needing more confidence with regards to your rear end and upper legs? 
Have you considered bum sculpting leggings? Butt sculpting leggings are a type of activewear designed to enhance the appearance of the buttocks. They are typically made of compression fabric designed to support and shape the body. These pants are often designed with special features such as high waistbands, seams, and strategically placed panels to help lift and shape.
Why Choose Sculpting Leggings 
Their main goal is to provide a flattering enhanced look to the booty by compressing and supporting the muscles in the glutes and thighs. These tights help to lift and shape the butt, giving it a more rounded and toned appearance. This effect is particularly noticeable during physical activities such as running, squatting, or weightlifting, as the compression fabric helps to keep the muscles engaged and supported, enhancing the overall appearance of the bum.
These leggings can also provide additional benefits beyond just the appearance of the booty. For example, the compression fabric used in these pants can help to improve circulation, reduce muscle fatigue, and even prevent injury. Additionally, the high waistband on many bum-sculpting leggings can help to smooth and flatten the stomach area, creating a more streamlined silhouette.
Overall, they're an excellent choice for anyone looking to enhance the appearance of their buttocks while also benefiting from added support and compression. Whether you want to improve your performance during workouts or feel more confident and comfortable in your everyday activities, sculpting workout pants are an excellent investment for anyone looking to achieve a more toned physique.
Materials and Fabrics
The materials and fabrics used in sculpting tights can significantly impact their ability to shape and enhance the appearance of the buttocks. Here we will review some of the most common materials you'll run into during your shopping experience.
One of the most popular is Nylon. The durability and stretchiness of nylon really lends itself to sculpting and lifting activewear. It is lightweight and flexible, allowing for maximum mobility during physical activity. Nylon also has fantastic moisture-wicking properties to help to keep you dry and comfortable during workouts. 
Another common material is spandex. This fabric is stretchy and is derived from a synthetic fiber that is often blended with other materials to create compression fabrics. It is commonly used in body shaping tights because it provides a snug, supportive fit. Spandex also helps retain its shape, ensuring the pants maintain their compression properties over time.
Polyester is another popular fabric used in activewear pants. It is durable, helps draw moisture away from skin, and provides excellent compression properties. Polyester is also resistant to wrinkles and shrinking, making it an ideal choice for activewear that needs to withstand frequent washing and wear. 
Lycra is another common material, although it is just a brand of spandex that is known for its stretchiness and compression properties. It is often used in high-end leggings because it provides a snug, supportive fit while remaining comfortable and flexible.
While not as commonly used in workout wear, cotton can still be a good option for those who prefer natural fibers. Cotton is breathable, soft, and comfortable. You may notice a reduction in the intensity of compression with an all cotton fabric, however, and the most effective cotton compression leggings are a blend of other fibers, too.
When shopping for activewear bottoms, it is essential to look for high-quality materials that can withstand frequent wear and washing while maintaining their compression properties over time.
Bum Sculpting Design Features
The design features of booty shaping leggings play a significant role in shaping and enhancing the appearance of the booty. How do the design features of these leggings contribute to their ability to lift and boost?
The first feature to look for is a high waistband. High waistbands are a popular design feature in these pant types because they help create a smooth, streamlined silhouette. The waistband sits above the natural waistline, providing support and compression to the abdominal area. This helps to flatten and smooth the stomach while creating a more defined torso. The high waistband also helps to prevent the tights from slipping down during physical activity, ensuring that the compression and shaping properties remain effective.
Compression is a key design feature in body shaping tights to provide support and shape to the muscles. The compression fabric is designed to be snug and tight, which helps to activate and engage the muscles during physical activity. Look for fabrics that are supportive without being constricting or uncomfortable to wear. This results in a more toned and sculpted appearance of the buttocks and thighs, while preventing chafing and ride-up.
Seams are another design feature that can contribute to making pants booty sculpting. Seams can be strategically placed to help lift and shape the buttocks, creating a more rounded and lifted appearance. For example, a seam that runs down the center of the back of the leggings can help to create the illusion of a more defined and lifted butt. The strength of the seams is also important; choose a pair of leggings with strong, well-done seams for the greatest longevity of your garment. 
Some body shaping tights include additional panels of compression fabric in strategic areas, such as the hips and thighs. These panels provide extra support and compression to these areas, helping to shape and enhance the appearance of the butt and thighs.
The cut of the pants can also contribute to making them bum sculpting. Leggings designed to be snug and tight-fitting, with a tapered leg and minimal excess fabric, can help accentuate the body's curves and create a more streamlined and toned appearance.
Overall, the design features of booty sculpting pants are essential for achieving the desired shaping and lifting effects. High waistbands, compression fabric, seams, panels, and the cut of the tights all work together to create a more sculpted and toned appearance of the leg and thigh regions. When shopping for leggings, carefully consider the design features and choose a pair that best suits your needs and preferences is essential.
Top brands: Pricing, Quality, and Features.
When it comes to choosing the best butt sculpting leggings, there are several top brands that offer high-quality options. Here is a comparison of some top brands, including their pricing, quality, and features.
Lululemon is a high-end activewear brand known for its stylish and functional clothing. They offer several options, including their popular Align Pant and Wunder Under Tight. Lululemon leggings are known for their high-quality construction and durability, but they also come with a higher price tag, ranging from $98 to $128.
Gymshark is a newer activewear brand that has gained popularity for its trendy designs and affordable prices. They offer several options for sculpting tights, including their Vital Seamless and Flex Leggings. Gymshark tights are known for their affordability, but some customers have reported issues with quality and durability. Prices range from $40 to $60.
Spanx is a shapewear brand that has expanded into the activewear market, offering several options for bum sculpting pants. Their Booty Boost Active Leggings feature a patented design with targeted shaping and lifting technology. Spanx is known for their exceptional durability, but they also come with a higher price tag, ranging from $68 to $128.
Fedy Apparel is an activewear company founded to bring comfort and body positivity to everyone, offering several options for butt sculpting leggings. Our tights feature high waistbands, compression fabric, and strategic seam placement to lift and shape the buttocks. Fedy pants are known for their affordability and trendy designs, ranging from $49.95 to $79.95.
Alo Yoga is a high-end activewear brand known for its stylish and functional clothing. They offer several options, including their popular Moto and High-Waist Airlift Leggings. Alo Yoga pants are known for their excellent quality but come with a higher price tag, ranging from $94 to $138.
When comparing these brands, it's clear that a wide range of prices and quality levels are available. Lululemon and Spanx are known for their high-quality construction and durability, but they also come with a higher price tag. Gymshark and Fedy offer more affordable options. Some gym shark customers have reported issues with quality and durability. Alo Yoga is in the middle, offering high-quality construction at a slightly lower price than Lululemon and Spanx.
The Importance of Proper Sizing
Proper sizing and fit are crucial when it comes to body shaping tights. Choosing the wrong size can lead to discomfort, chafing, and even an unflattering appearance. Here are some tips on how to choose the right size. Before purchasing any body shaping leggings, take your measurements to determine your correct size. Please measure your waist, hips, and inseam, and compare them to the size chart provided by the manufacturer. Body shaping leggings typically have a high compression level, which can affect the fit. If you prefer a more relaxed fit, consider sizing up.
Different materials can have different levels of stretch and compression. If you need clarification on sizing, choose a material with a higher stretch level, such as spandex or elastane. It would help if you also read reviews. User reviews can provide valuable insights into the sizing and fit of different booty sculpting pants. Pay attention to comments about sizing, fit, and comfort to help guide your decision. Try on the pants before purchasing them. This can help ensure a proper fit and give you an idea of the level of compression and comfort.
It's important to note that proper sizing and fit may vary depending on the brand and style of the bum sculpting leggings. It's always best to consult the manufacturer's size chart and consider your own preferences and needs when choosing the right size. For example, a well-fitting pair of leggings can help enhance the appearance of the buttocks and provide support and comfort during workouts.
Exercises to Complement Butt Sculpting Leggings
While wearing body shaping leggings can help enhance the appearance of the buttocks, incorporating exercises into your workout routine can further improve results. Here are some exercises to complement booty sculpting leggings.
Incorporating these exercises into your workout routine can complement the benefits of booty shaping leggings. Maintaining proper form and technique is crucial to avoid injury and achieving optimal results. Additionally, incorporating cardiovascular exercise and a healthy diet can help maximize the benefits of both butt sculpting leggings and targeted exercises.
Final Thoughts
Bum sculpting leggings are a great way to feel beautiful, accentuate your figure, and boost your confidence while working out. These leggings provide compression and lift to flatter your curves, and provide a more toned look. 
Make sure to choose fabrics that are durable and stretchy. We especially recommend nylon and spandex blends. A high waistband is also important, as is durable stitching, and a level of compression that fits you snugly without being uncomfortable to wear. 
They're a great addition to our fitness wardrobe and can work well to keep you on your fitness goals while helping you look and feel your best. Pick up a pair today, and see what a difference they can make for you!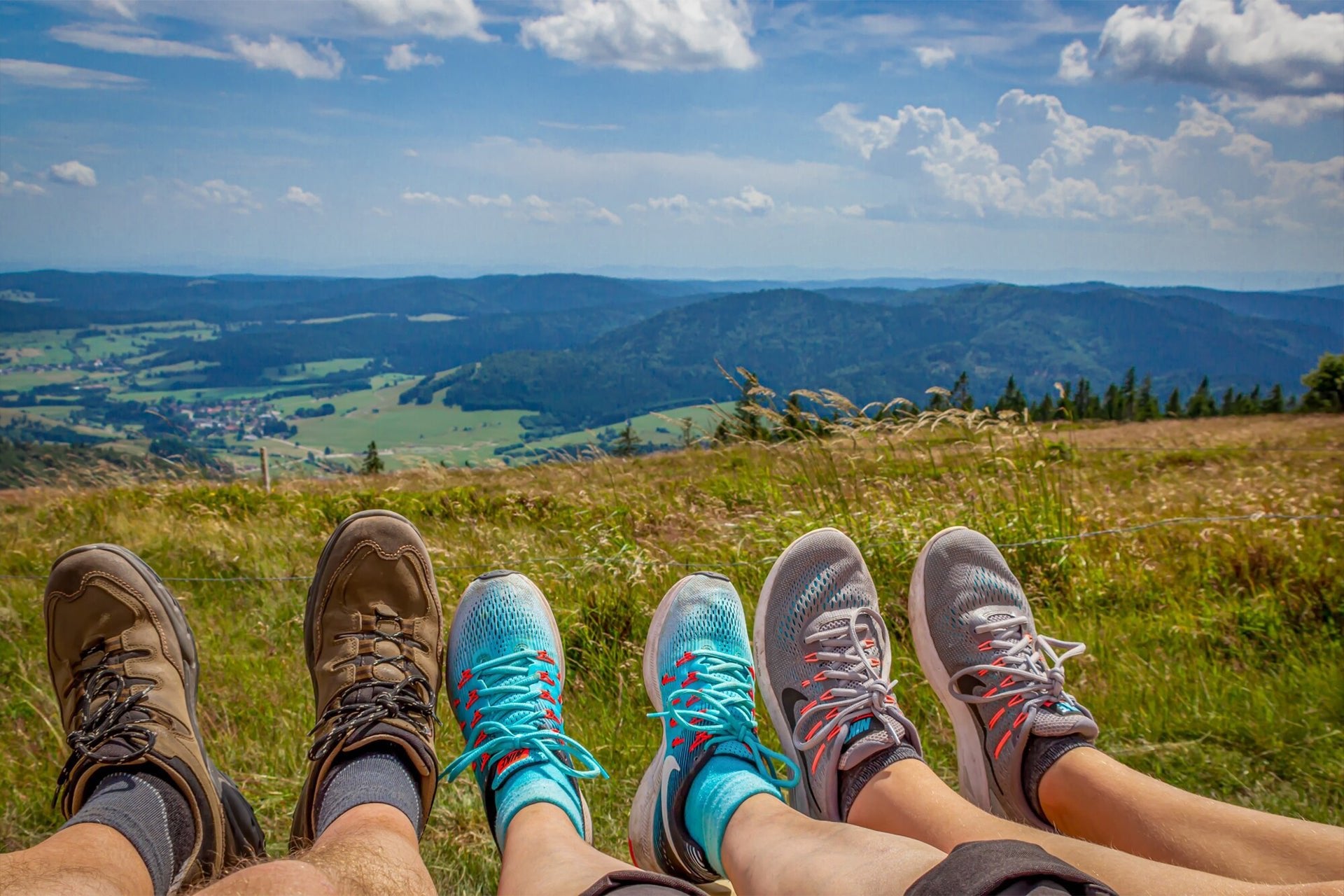 Having the right hiking shoes for your trip to Hawaii is essential to ensuring you can enjoy every aspect of your adventure.
Read more