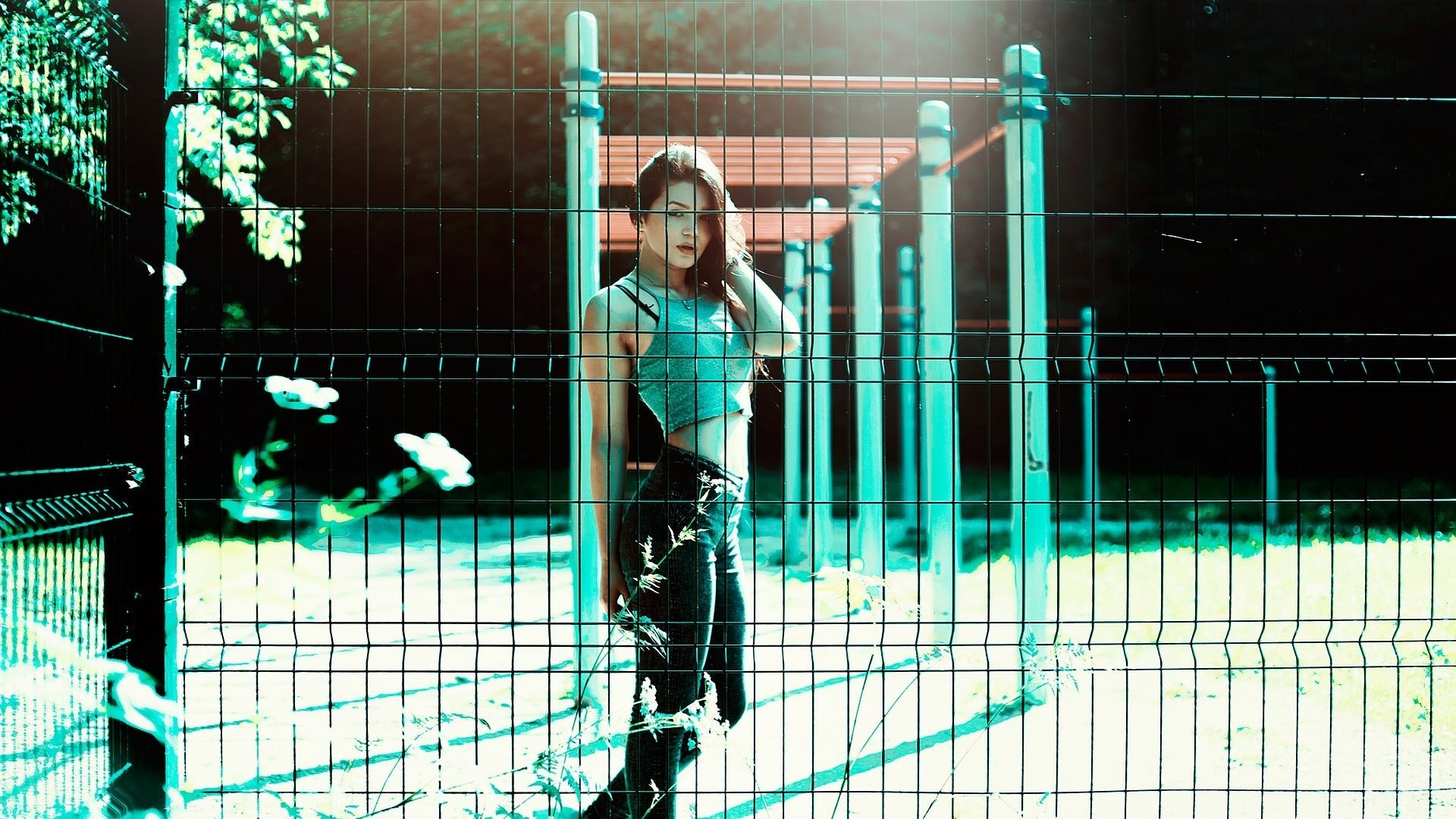 The Ultimate Guide to High Waisted Workout Leggings : Our Top Picks For 2023
We're all used to leggings as workout gear or around-town garments, but different cuts and styles of leggings serve different purposes. Whereas most leggings wear more like mid-rise jeans, high waisted workout leggings have their waistband extended over the belly and rest right below the ribcage.
This style of waistband can be more flattering and confidence-boosting for full-figured women, as many of these leggings also feature compression or smoothing panels. Panel-free versions of these leggings can also be great for expectant mothers getting light exercise, or for women who just want a little extra coverage. 
They also work great with a longer tunic top or sweater and can double as pants when out and about. Let's look into the history and function of these leggings, and see what they can offer active women. 
Best High Waisted Workout Leggings
Leggings in general have been a part of women's athletic wear since the 1970s, really taking off as a gym staple by the 1980s. They became fashionable as lower-body wear for teenage girls in the 90s and made a noticeable comeback in the 2010s. 
Today, leggings are popular not only at the gym but as acceptable Spring, Fall, and Winter attire. The high waisted style has become increasingly popular in recent years, as it helps to smooth and support the lower body, wears more like a pant, has more room for pockets, and is sometimes made of more durable fabric than traditional leggings. 
The higher waistband allows for greater comfort during workouts and the fabric increase lends itself to more features and better quality. What's more, the extra support of the wide, high waistband allows women of more shapes and sizes to comfortably and confidently wear leggings as pants. 
They're also quite a bit snugger and can keep you warmer than a traditional cut, making them ideal for cooler weather, as well as yoga and strolling. So what activities are these leggings ideal for? 
High Waisted Leggings With Tummy Control
There's no context in which you shouldn't or wouldn't use this style of leggings. They're incredibly versatile, flattering, and comfy to wear. The added fabric and support of these  workout leggings with tummy control would be especially suited to female athletes looking to smooth out their midsection, while the added bolster helps keep your lower body comfortably firm as you work out. 
This smoothing effect helps eliminate muffin tops, and the gentle-to-moderate compression helps improve blood flow, reduce muscle fatigue, and support your frame as you stay active. Make sure the compression level is appropriate to the kind of activity you want to pursue.  
Not every legging is created equal, and some are high waistband leggings more delicate than others. While many styles can hold up to intense workouts, others are clear that their build makes them ideal for low-impact activities. Check the impact that your leggings can handle. The tougher, squat-proof fabrics can generally handle bodybuilding, jogging, and marathons while the lighter fabrics are perfect for Pilates and sightseeing.  
Need a place to stash your phone? Many high waistband workout leggings feature deep pockets to help you carry less or trade the purse for a fanny pack. They're wearable, look awesome year-round, and belong in any woman's wardrobe. 
So what are the leggings of this style available? Let's break down our favorites, and show you what each offers you. 
Best High Waisted Workout Leggings
Lululemon Cargo Super-High-Rise Hiking Tight
The Cargo Super-High-Rise Hiking Tights is a truly durable, tough, well-made legging that blurs the line between tights and pants. These super leggings are perfect for the outdoors and feel good all day. The fast drying fabric helps keep you cool and comfy on long excursions, and the abrasion-resistant, stretchy material resists contact with branches, dirt, and grit. 
Side pockets and a zippered pocket give you more places to store a phone, wallet, or compass while a convenient front D-ring allows calipers to be hooked in place. Available in Black and sizes 0 through 20.
Nike Go in Firm Support High-Waisted Cut
The Nike Go's high-waist style is a well-made and attractive pair of leggings that look tough but wear soft. They're opaque, hard-working, and squat-proof and do well in a range of activities. The mid-weight fabric wears like a pair of pants without weighing your body down, and multiple pockets make storage easy. 
Choose a color to match any outfit, as Nike has done a great job making these leggings not only practical but attractive. Available in a range of colors including Ocean Bliss, Space Purple, Lapis, Purple Smoke, Valerian Blue, Medium Ash, Black, Bicoastal, and Burgundy Crush, and sizes XXS through 2XL. 
Outdoor Voices SeamlessSmooth ⅞ Legging
This excellent and well-rounded pair of high waisted seamless workout leggings are built for lounging and Summer days. The high waistband keeps you covered while the seamless material stretches and moves with you, without slipping. These leggings are ideal for low-to-medium-impact activities like yoga, errands, and light workouts. 
These are your best friends for vacation time, sightseeing, or a warm day off. They don't have pockets, so be sure to bring a pack or a purse with you. Available in Black, Graphite, and Estate Blue and sizes XS through XL. 
Athleta Ultra High Rise Elation Capri
The Ultra High Rise Elation Capri from Athleta offers something a little different. It gives you all of the comfort and cradling of a good pair of workout leggings but features a flattering, graceful capri hem, too. The creatively placed back drop-in pocket allows you to store a phone or other small items near the small of your back, while the gently supportive and moisture-wicking fabric keeps you comfy and dry.
These leggings are good for low-impact activities like yoga, walking, and errand running. They come in Navy and Black and sizes XXS through 3X, making them ideal for a wider range of body types. 
Sweaty Betty Zero Gravity High-Waisted Cropped Running Leggings
There's nothing these leggings don't have! They're incredibly tough and rugged, have bum sculpting lift, hold up great for a marathon or a jog, and are made from an ultra-lightweight Italian fabric that draws moisture away from your skin. They offer moderate compression and have both a side pocket and a back zip pocket for all your small items. 
The light cropping mid-calf gives ample coverage while still showing some ankle and helping keep you cooler. Available in Black and sizes XXS through XXL. 
A Super Seamless Workout 
High waisted workout leggings are great for Summer outings, exercise, hikes, and more. The increased compression creates a smoother silhouette, and more fabric means more room for pockets, too. You'll get great support, smooth out your midsection, and find that these hard-working leggings flatter, lift, and stretch where you need them most. 
Make sure that the legging you choose is right for your preferred activity. Some leggings do great in a marathon, while others are delicate and would work best in the yoga studio.  
High waisted leggings also tend to wear a bit more like pants, giving you better coverage and a more professional fit. Pair these leggings with a long tunic top for a perfect business casual look, or take them to the gallery, park, and beach.