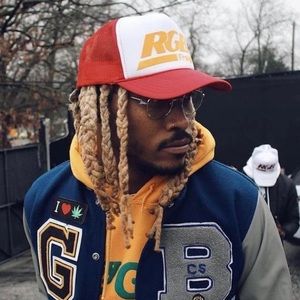 Unveiling the Timeless Charm of Trucker Hats in Streetwear
Trucker hats. Formerly a low-down, humble staple of working-class Americans, long-haul truckers, and farmers, the trucker hat has catapulted into the mainstream as a versatile and well-loved aspect of casual streetwear. 
What makes streetwear trucker hats so popular, and where did this fashion staple get its start? Can you pair these hats with any outfit, or would they work best only in specific contexts?
Let's see what makes these simple little hats so much fun, and help you decide how to pair them with your next outfit.
What Makes Trucker Hats Special?
Alright, so how is a trucker hat different from a baseball cap, and what is it about their aesthetic that's so unique?
Originating in the 1970s, these simple foam and mesh hats were mass-produced by feed companies and other industries like John Deere or Shell Oil to help promote their brand. The truckers who received these hats found them comfortable, breathable, and great for keeping the sun out of their eyes on long hauls. And who can turn down a free item? 
Unlike cotton baseball hats, these foam hats were a bit taller and more rigid, and the plastic mesh made them perfect for cooling down on a long ride. The hard-working, no-nonsense vibe of trucker culture carried with it a spirit of independence and taking life as it comes. The charm of this attitude did not go unnoticed by the general public, and street kids in urban centers began picking up on the trucker hat. 
Skaters, slackers, and hip-hop enthusiasts picked upon the trucker hat and made it their own. They were widely seen in the 90s, and their simplicity made it possible to pair them up with any outfit. They were lightweight, cheap, breathable, and perfect for hot California Summers. 
There's a down-home, earthy vibe to these little hats that has retained an enduring charm. So how should you wear these hats? What do they go with, and can they be fashionable as streetwear?
Trucker Hats as Streetwear  
The neat thing about a trucker hat is that it goes with just about anything. Want to pair it with a tank top? It matches. What about a crew neck or a t-shirt? That works, too. It's a real chameleon that works hard to top off any outfit, and the vented, lightweight form factor makes it ideal for workouts, as well.
The vented, plastic mesh sides and back mean that your head can breathe easier, while the foam material won't weigh you down on a jog or a hike. But can trucker hats be cute or memorable as well as practical?
The foam front panel is really what gives this hat some serious potential as streetwear. It's a durable, rigid canvas on which can go just about any message, image, or text blurb you can imagine. This makes self-expression, wearable humor, and telling the world something about yourself a lot easier. 
Glancing at a hat can be less awkward than staring at someone's chest to read a message, so the billboard potential of these foam hats can do everything from striking up a conversation to making a stranger smile without worrying about how long it's appropriate to stare.  
Plus, they're just as easy to wear on the track as in a casual restaurant, bar, or on the beach, meaning they can go more places. They're less likely to pick up sweat, making them a better choice for all-day wear in any weather. 
Another aspect of the trucker hat's popularity? Celebrity approval.
Celebrities and Their Impact
Rich people need to feel earthy, too. In fact, the more wealth and fame a person accrues, perhaps the greater a desire they feel to get back to something simple and grounded and reconnect with the everyman. The trucker hat embodies this.
Ashton Kutcher is widely thought to have begun the modern trucker hat celebrity trend, though Pharrell Williams was wearing them even earlier back in 2002. For Parrell, this was likely a nod to his hip-hop roots, and he seemed just as at home in these cute hats as in a t-shirt and jeans.  
In later years, we'd see Lindsey Lohan, Miley Cyrus, Brittney Spears, and Hugh Jackman rocking trucker hats. Sometimes you don't really need a $10,000 suit or dress, and a trucker hat will do just fine.  
All of this endorsement has led to trucker hats taking on a life of their own all over again. Some fans went out to try to find replicas of the exact trucker hat worn by their favorite celebrity, starting a scramble that made these hats iconic and beloved all over again. The surge in interest sparked a surge in creativity, with manufacturers realizing the true potential of these inexpensive, fun caps. 
You'll now find a range of cute, sassy, funny trucker hats with simple messages, more complex statements, social or political messages, and illustrations. $20 to $70 seems to be the average range for a well-made trucker hat, making it a simple way to show your love for a band, company, ideal, or philosophy without having to give up an arm and a leg. 
Which brands should you consider when picking up your next trucker hat? Are any manufacturers more iconic, or reliable?
Hat Brands 
John Deere is one of those perennial staples that makes a great trucker hat. These hats helped promote the brand as a global leader back in the day, and you can bet they take their merchandise seriously. Plus, there's no faster route to rural gravel road cred than flashing a John Deere-branded item. 
Patagonia makes a fine trucker hat, too. The front of their caps tends to be made of cloth and feature rich embroidery, while the sides and back are a more traditional mesh. This gives you an interesting and classy blend between a ball cap and a foam trucker hat, as well as a really beautiful item that can go anywhere. 
Von Dutch is one of those brands that started the modern trucker cap trend. If you want something genuine, iconic, and fun to wear, go for an official Von Dutch trucker cap. You'll find a surprising range of designs and colors, and while this brand runs a bit more expensive, you may find it worth the money for something original and well-made.
Fedy Apparel also makes trucker hats, aiming to get you an unbeatable blend of value and quality. Our hats are breathable, comfy, adjustable and feature a combination of understated and nice-looking branding and impossible-to-ignore messaging. Let Fedy Apparel help you up your streetwear game with a classic, affordable, great-looking trucker cap.  
Lululemon, believe it or not. Is also in the trucker hat game. Wait, don't they make yoga gear and leggings? They sure do, but you'll be pleasantly surprised by their down-to-earth apparel, too. Their trucker hat comes in a range of pretty colors like Twilight Rose, White Opal, Deep Coal Camo, and Black, making it ideal for jogs around the neighborhood or lazy afternoon truck rides. 
North Face also makes some great trucker hats. Need something durable and beautiful to take with you on the boat, on a hike, or camping? Hit up North Face. Their trucker hats are well-made, durable, well sewn, and come in a fantastic assortment of colors and styles. From boldly branded caps to Americana and nature-inspired designs, you'll find something beautiful, functional, and great-looking. 
Final Thoughts
From humble roots as practical garb for American truckers to an urban statement of independence and rootedness, streetwear trucker hats have retained a charm and practicality that just keeps coming back. They're causal and fun to wear, and allow for a greater range of messages than softer cloth baseball caps. 
They're also perfectly suited to street life. Lightweight and breathable, they can weather any hot, muggy day with ease, without trapping heat or bogging you down. Perfect for an active lifestyle, they can go from the hiking trail to a backyard barbecue with ease. 
Fedy Apparel can help you out with your next trucker hat. Check out our range of designs, messaging, and branded options for your next bike ride or trip into town. These versatile and down-to-earth hats make the perfect companion on a hike or boat ride and can keep you cool and comfortable all Summer.