Article: The Best Lululemon Sweatpants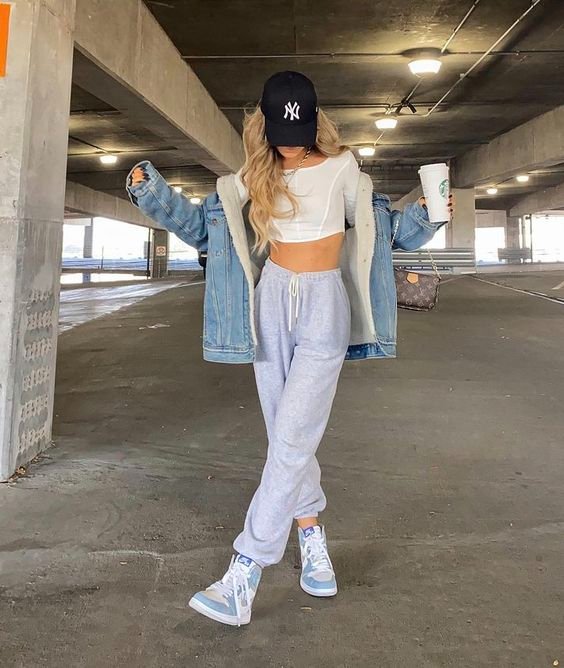 The Best Lululemon Sweatpants
Lululemon is a justifiably popular brand with a passion for high-quality, timeless-looking, and super comfy athleisure wear. Famous for their yoga gear, Lululemon has expanded their reach to include a whole line of beautiful, soft athletic staples including tennis skirts, hoodies, and sweatpants. 
Their sweatpants are especially nice, and the wide variety of styles, materials, and vibes available in their selection is a breath of fresh air. Everything from classic sweats to mock leggings is available here, and you'll find a pair perfect for everything from jogging to movie night.
What makes Lululemon sweatpants so great? We'll cover the things we love below, and help you pick your next pair.
Joggers For Every Season
Lululemon does a great job of considering everything and has a pair of sweatpants for cool, warm, cold, and hot weather. Their Warmth Joggers feature a super-soft wool blend that's guaranteed to keep you cozy even in chilly weather. The zippered pockets are especially helpful on runs, and we love the muted, natural wine and gray hues.
Their lightweight Cropped Jogger would be ideal for Spring or Summer and features fantastic stretch and a leggings-like fit. It's not skin-tight, though, and would work well on runs, in the yoga studio, or while jogging on a cool morning. The stretchy, well-made pockets are a plus, and they're roomy enough for even the largest phablet. 
More Fits and Colors to Choose From
Lululemon understands that fitness and health consciousness don't come in a single size, and we appreciate their range of fits. From tighter pants to looser, classic sweats, the diversity of design makes it easy to pick something suitable. Many of their joggers are available in a 0 to 14 size, while others go up to a size 20, so check the website before purchase. 
We also appreciate the range of colors available. The hues are pastel yet modern and would blend well with a wider range of tops. From Pink Peony to Java to Trench and Twilight Rose, there's a soft, charming color to fit your look.  
The Fabric Quality is Excellent 
Lululemon does a great job choosing just the right blend of fibers to make the perfect garment. Their Nulu fabric is higher in lycra for extra stretch and shape retention and still helps draw sweat away from the skin. The cotton-blend fleece used in their Scuba Joggers is incredibly soft, comfy, and perfect for activity. None of their fabrics will weigh you down, and we appreciate the fantastic fusion of breathability and caliber. 
We especially like the coverage these sweats offer, and they'd be the ideal accompaniment on hikes, while camping, or on a mountain bike ride. Shield your legs from ticks on the trail while staying comfortable and keeping your sensitive skin happy (these sweats won't chafe unlike jeans or tight biking shorts).  
All of their sweatpants should be machine washed in cold water, tumbled dry on low heat, and kept away from any bleaches, dry cleaning, and ironing. Wash with like colors and enjoy these simple yet lovely sweats for years to come. 
Styling Your Lululemon Sweats
Can sweatpants be cute? Lululemon's proven they can be. Practical and pretty without being bulky or distracting, these pants are ideal for pairing with a high-neck sports bra, tank top, hoodie, crop top, or zipper hoodie, or anything else you can throw at them.
They're casual, so you'll want to avoid them on fancy or somber occasions, but they'll look great around town, at the park, in the studio, or around your home. They'll wear well with sandals, flip-flops, sneakers, and slip-ons for a relaxed, pretty look that can carry you all day long.  
So What Are The Best Sweatpants?
Lululemon sweatpants are comfy, well-made, and spun from excellent and thoughtful blends of fibers for the ideal fit, comfort level, and range of motion. The pockets are always a welcome plus, and the range of styles means you'll find a pair that works well in any season. 
Pair them with casual shoes and a cute top for a look that can grab a coffee, go jogging, hit the beach, and relax around a bonfire with ease. Lululemon's sweats are the ultimate high-quality, relaxed best friend that's both beautiful and classic. Pick up a pair today and enjoy these excellent, casual pants for years to come.