Article: The Absolute Best Legging Brands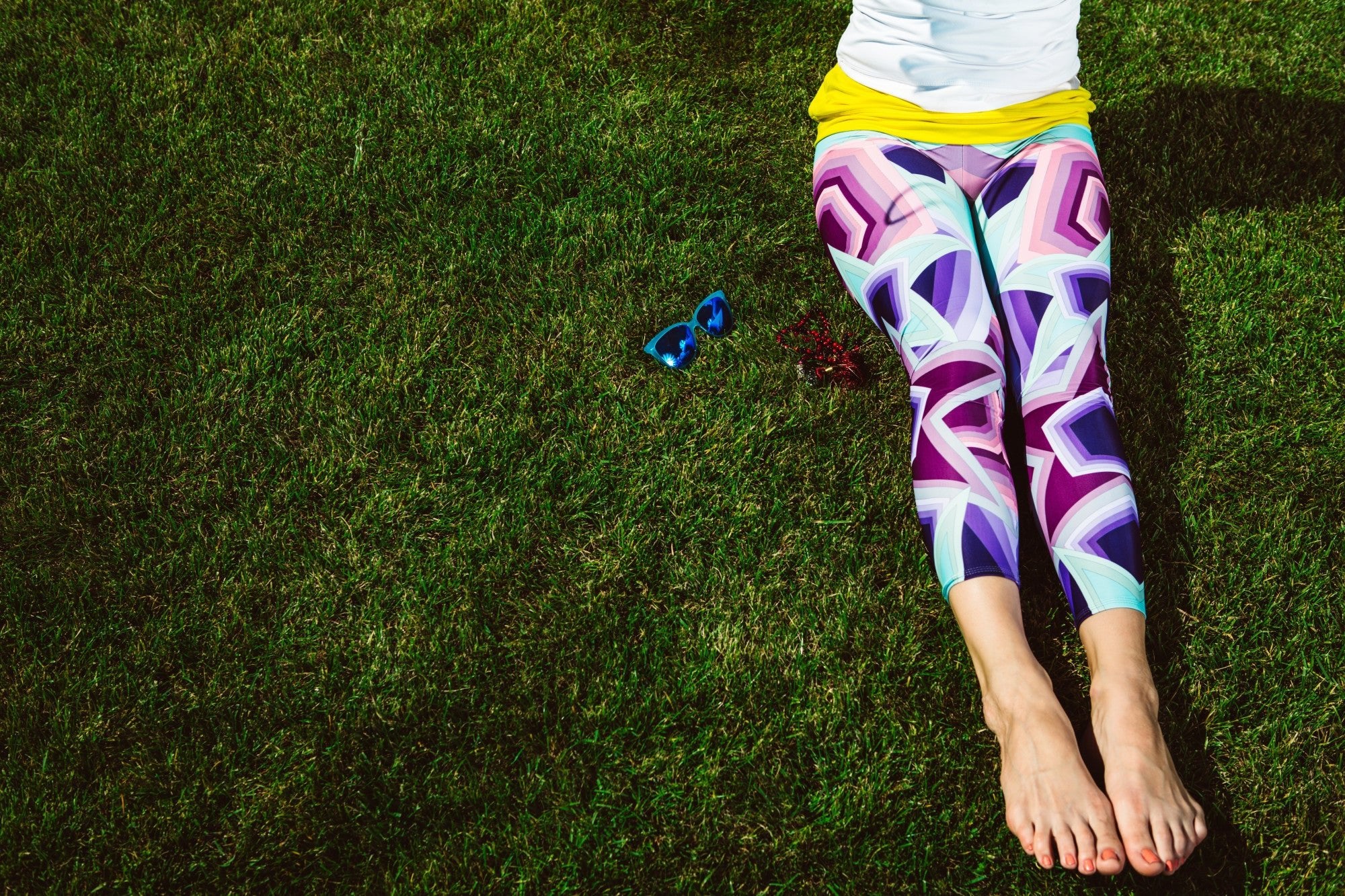 The Absolute Best Legging Brands
Leggings and yoga pants are one of the most popular styles for women. So much so, that 99% of yoga pants are made for women.
The best part? Leggings are not only perfect for fitness and yoga ladies. Leggings are comfy and stylish, perfect for lounging around or casual days out (because leggings are way comfier than jeans).
But not all leggings are high-quality. Many are see-through, rip easily, or just don't last as long. If you're on the hunt for leggings, you'll want to look for the best brands that sell leggings.
Here are the best leggings brands.
Alo Yoga
Alo Yoga pants and leggings are popular because of their strength. One pair can last you for years! This brand also makes leggings for all wearers — they offer basic black leggings as well as leggings in unique colors and cool cuts.
They're one of the most popular leggings brands for fitness enthusiasts, featuring slits and mesh to improve air circulation. The leggings are also lightweight, perfect for intense workouts and fitness styles that require lots of movement.
But they also feature basic and even fashion leggings for lounging. That's because their leggings are ultra-soft and comfortable.
Unlike their direct competitors, Alo Yoga makes leggings for women of all shapes and sizes. If you're plus size or just have thicker legs, you can find a pair of Alo Yoga leggings that fit you.
Joylab
Many buyers struggle to find high-quality leggings at an affordable price. Enter Joylab. They have leggings for every price range. In addition, their leggings are flattering and they always follow trends.
Another reason why Joylab is unique is they offer outfit recommendations and even include a top to wear to the gym or when you're out and about. You'll always know how to rock your cool leggings!
Lululemon
Lululemon is one of the most popular leggings brands. They're not only stylish but comfortable, perfect for lounging around the house. Lululemon is also popular because they offer leggings for women of all sizes and have many style options.
The price is the only downside — but you get what you pay for. They're not only high quality but they're extremely soft, especially if you plan on sleeping in your leggings.
Their softness is also perfect for serious athletes, who can do high-impact exercises while still staying comfortable.
Outdoor Voices
Outdoor Voices is one of the rising activewear brands. You've likely seen this brand all over Instagram and other social media platforms.
And there's a reason why celebrities and influencers love this brand. They not only offer great workout outfits for women but also for men. Their leggings are some of the best but they also sell high-quality exercise outfits and sports bras.
Outdoor Voices is one of the best workout leggings brands but you can also wear these leggings when you're out and about and when lounging at home.
They're extremely comfortable and offer a variety of cute styles and colors, making them the perfect athleisure brand.
Are you unsure about the high price tag? Don't worry — Outdoor Voices leggings and fitness apparel is extremely durable and will last you for years.
Zella
Zella is one of the top leggings brands because one pair will last you for years. They're not only soft but durable, perfect for high-impact exercises. And no matter how many times you wash them, they retain their fit, shape, and color.
Express
Express is one of the most versatile clothing brands. They offer pieces for the office, for a formal occasion, and their leggings selection is also seriously amazing.
Unlike many other fashion brands, Express makes their leggings with elastic, so they're able to fit any body type.
Their leggings are also thick, perfect for cold days. They're also comfortable and offer leggings for all occasions. Choose their classic cotton leggings for lounging around and switch it up to the faux leather style when you're going out for the night.
Their leggings are also high-quality and will last for years.
Beyond Yoga
Beyond Yoga is becoming a cult favorite brand.
They offer leggings for all preferences, such as high waist and capris. They also offer beautiful prints and patterns. If you're sick of basic black leggings, Beyond Yoga offers leggings in all colors.
Athleta
Athleta not only offers great leggings but they're lightweight, perfect for those who dance or love spin classes. The leggings are also soft, great for lounging around the house.
And everyone can find a great pair of Athleta leggings that fit them, no matter what size you are.
For their pretty affordable price, many say these are the best leggings they have ever worn.
Old Navy
Old Navy leggings are not only extremely affordable but are also durable, making them a serious competitor against their athleisure counterparts. All of their leggings are adored by their wearers and they offer several style options, such as capris.
Aerie
Aerie also offers some of the most durable leggings at a great price. The material is also thick, perfect for cold days as well as intense workouts. Unlike many of their competitors, they offer an extensive size range — from XXS to XXL.
Spanx
The famous body shaping brand also offers high-quality leggings to tighten your figure. They also have a great fitness section that's ideal for women of all shapes and sizes.
Spanx leggings are perfect for exercising; they conform to your body better than their competitors, making them comfortable and flexible for all forms of fitness.
Since Spanx is the ultimate shapewear brand, they also accentuate your figure. You will always look amazing in their leggings.
The Best Leggings Brands for Style and Comfort
Are you looking for the best leggings brands? All of these leggings have something for everyone.
Many of them are ideal for the gym and spin class while all are comfortable enough for lounging. You can also wear these leggings while out and about, and you can buy leggings that you can wear for a night out.
Athleisure is one of the hottest styles right now. Are you looking for some new athleisure wear? Shop with us today!