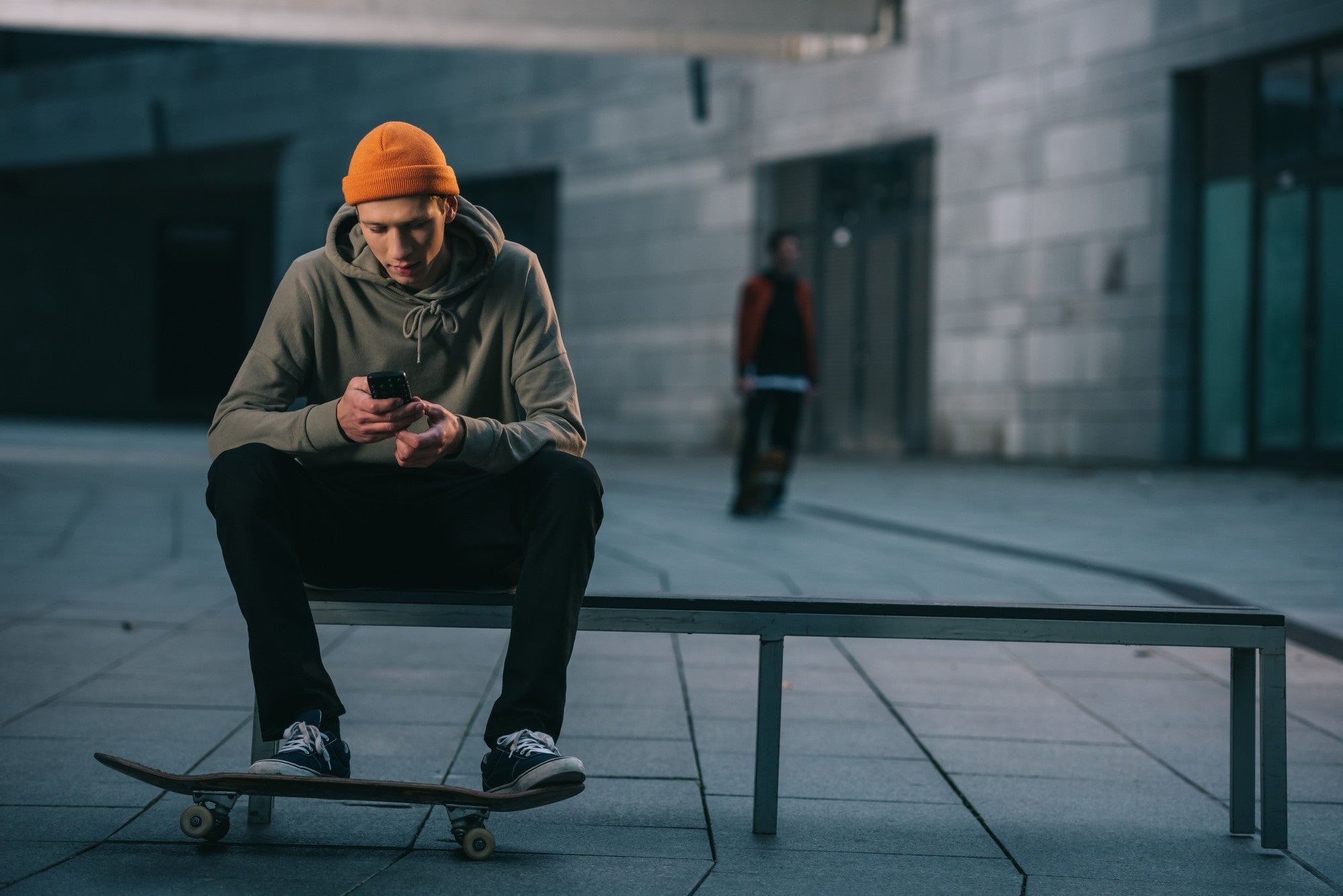 Mens Streetwear: The Upcoming Trends
There's no escaping it: 
mens streetwear
 is here to stay. It's everywhere, Milan,Florence, Copenhagen, London, and right here, where we are in LA.
It's a fashion phenomenon that's no longer exclusive to the realm of skaters or people who don't care about the mainstream. Streetwear means more than its literal interpretation. It's a way of life, bringing comfort and style for people who are taking steps to live their life as they see fit. 
Streetwear is about freedom and that elusive feeling of just feeling free. It's about wearing clothes that help you discern who you really want to be. 
The world may be right bang in the middle of a storm, but streetwear doesn't stand still for anyone. So, what are the upcoming men's streetwear trends to look out for this year? Stay with us, and we'll walk you through precisely that.
Outerwear
What's immediately apparent from recent fashion shows is that outerwear is big news this season. We're talking about high-performance outerwear that offers wearers comfort, warmth, but above all, edge, style, and individuality. 
Outerwear includes big and bulky puffer jackets, or a vest option if you need the extra freedom. We're also talking about utilitarian design, tech, and industrial style wear in nylon, polyester, and Gore-Tex.
Popular men's streetwear outfits include outerwear made from practical workaday fabrics that are being adopted by designers and more affordable labels. 
As far as colors go, either something plain straight or louder prints and fabrics, either way, oversized outerwear is here to stay.
Gone are the days when such outerwear was the domain of climbers and skiers. Today, it's worn by men who need a jacket that reflects who you are and what you're passionate about. 
Baggy Cuts
The skinny jeans, slim-fit t-shirt, and the tight fit trend has gone home. Period. Cue the baggy cut that works at home and in your workplace. Baggy cuts are for active people who have busy minds.
Loose-fitting clothes, be they baggy and wide trousers or a boxy t-shirt, the relaxed fit can still look distinguished when you're out with friends or working at your laptop. 
Maybe you want to go with one of our premium heavyweight tees from our shop. Designed in Los Angeles, California, you're getting an affordable baggy cut t-shirt made of high-quality materials with premium soft fabric. 
It's undoubtedly the case that when we think of men's streetwear fashion, tailoring has always been where it's at. Not so anymore. Yes, formal wear is still around, but on-trend formal wear has a relaxed fit that still gives you that distinguished style.
We also see longer box-shaped jackets with exaggerated shoulders and long sleeves.
Bring Back The 1970s
There was a time when wearing anything that resembled what your old man wore or is still wearing was a crime against fashion. Not anymore. Men's streetwear has cottoned onto the 1970s vibe classics that are hopefully still hanging in your Dad's closet. 
The 1970s is more than just bright fabrics and the John Travolta Saturday Night Fever white suit and satin shirt. We're talking about suede, fleece fabric, loose pants becoming closet essentials.  
An affordable and comfortable way to embrace the 1970s without looking like you're just home from a fancy dress party is to try a (fake) fur-lined vest over one of our hoodies and a pair of vintage jeans or tracksuit bottoms. 
The Big Sneakers
We've all seen the impact the ugly sneaker trend has had on streetwear and mainstream fashion.
Here we're talking about seriously overstated footwear, including sneakers that make a statement all on its own while highlighting the rest of your streetwear look. Big sneakers have a culture all of their own.  
Faux Leather and Fur
There was a time when fur dominated women's fashion. Today's men's streetwear fans are embracing the trend with fur-lined vests, oversized shearing teddy coats, and faux leather coats and jackets.
It's a funky 90s look upgraded for 20s streetwear style, worn over a simple black and baggy t-shirt or hoodie to keep out those cold winter chills. 
Running Wear
Imagine ultra-marathon runners like Ryan Sandes or Jim Walmsley and the gear they champion, and that's where we're at. You don't have to spend hundreds of dollars to embrace the running gear streetwear look.
You can still get cool looking street running gear that's premium, made from comfortable fabrics but at affordable prices. 
We're talking about simple designs that don't stifle you and that you can wear while running or working on what you're passionate about. Think t-shirts or hoodies worn with baggy cargo pants and a gilet vest. 
Eye-Catching Knitwear
Brightly colored knitwear isn't what necessarily springs to mind when you first think of men's streetwear. However, sweaters with graphic designs and powerful retro looking logos are embraced by streetwear fans. 
Graphic knitwear is lively, and it catches your eye and is comfortable to wear as statement pieces. The easiest way to wear graphic knitwear that's vibrant is to wear as a statement piece alongside simple street style loose pants. 
Winter Footwear All Year Round
Good quality leather winter boots aren't going to be cheap, but if you want them to survive more than one streetwear season, then the best thing you can do is invest in a pair of good quality leather boots.
Look out for leather with soft creases that are hand polished so you can see the different color contours. Alternatively, check out tanned leather that's a bit thicker than painted leather and doesn't need much waterproofing. 
Alternatively, check out Goodyear soled boots where the sole is stitched firmly to the upper. Also, look for brands with a reputation for well-made footwear and can tell you how it's made and what materials they use.
If you have the cash, check out a retailer or specialty store in person to find the perfect fit for your precious feet. 
Last but definitely not least, your streetwear boots need to be chunky and practical, especially if you want them to last.
Given most of us spend lots of time either working or hanging out with friends, be it outdoors or at a bar, consider combat style treads, hiking or work boots that can take a beating but are practical for all weathers and situations. 
Neon
While you may be a fan of simple, even monochromatic clothes, there's no reason why you can't inject some love and light into your streetwear wardrobe with the right piece of neon wear.
Done correctly, and you won't look like someone just tipped a tin of paint over you or like you just got dressed in the dark. 
Link up some fluorescent shades of pink, yellow and green and match with your more muted baggy pants for a bold statement look that's here to stay.
Alternatively, grab a puffer jacket or vest in a neon hue for the ultimate statement that says you are who you are. Or, if neon really isn't your thing, and understated is, then a neon logo on a pair of sweats will cut it too. 
Plaid
If you're looking for a true streetwear wardrobe staple that'll probably outlive most other things hanging in your closet, you have to acquire a couple of plaid overshirts. They're a fashion staple.
If you don't want to look like you're about to cut down trees, head for patterns with more extensive checks or shirts with bolder colors worn with simple loose pants with a hoodie tied at the waist or over a simple black t-shirt. You choose. 
Before We Close The Door on Mens Streetwear
So there you have it—our take on all the upcoming trends in mens streetwear. You don't have to go all out and buy every single item we've just talked about.
One or two carefully chosen pieces that say who you are will go a long way to adding affordable style to your wardrobe.
The most important thing is choosing clothes that are comfortable and reflect on how you want to feel. If you select the right fabrics, cut, and colors, you'll never feel uncomfortable again, wherever you are. 
Take a peek at what we have on offer in our shop. The chenille pullover is a fan favorite!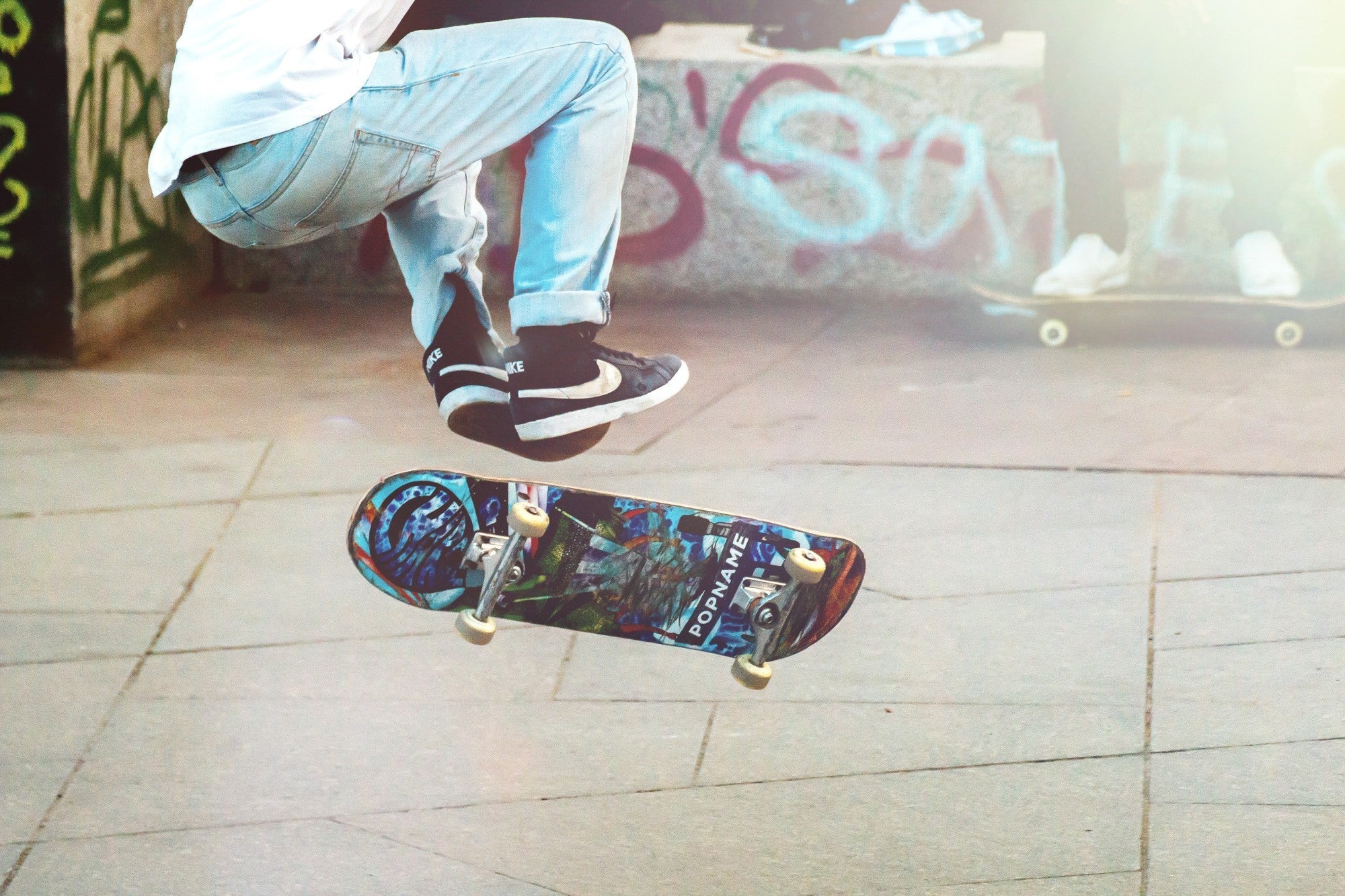 7 Sick Skateboarder style Tips
If you love the art of skateboarding, you know that style and fashion plays a major role in how you look and feel. When it comes to skateboarder style, there are tons of options out there that ca...
Read more